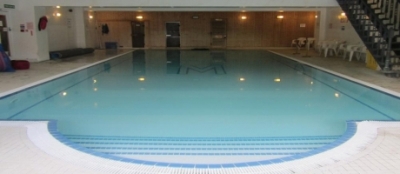 Puddle Ducks West Kent and East Sussex are launching new baby and pre-school swimming classes at Fosse Bank School that start April 2017. Fosse Bank is a leading independent school for children aged two to eleven in a fantastic location easily accessed from nearby Tonbridge or Sevenoaks.
There is plenty of free, onsite parking and Puddle Ducks has exclusive use of the pool during our lessons. The water temperature is consistently between 30.5 and 32 degrees Celsius and the pool hall is heated to a similarly toasty temperature.
More information about this pool can be found here.
The new classes will take place on Friday afternoons and will be a great addition to the lessons that currently take place at Fosse Bank School on Wednesday and Thursday afternoons. Details of the timetable for all the classes at this pool can be found here.
To find out about class availability or to make a booking, please contact Holly, Rachel or Louisa in the Puddle Ducks office: 01892 617246 / westkentandeastsussex@puddleducks.com