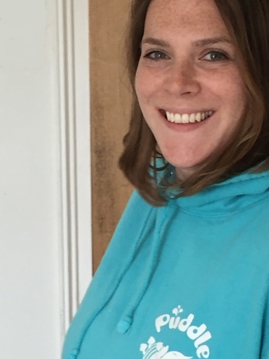 Where to start? Ali (Technical Director) asked me to write a little piece about my journey to (hopefully) becoming a Puddle Ducks Programme Assessor for the South East… so here goes!
I passed teacher training in March 2013 and was delighted to be allowed to wear the blue Puddle Ducks teaching top!  A year later, I became a senior teacher for West Kent and East Sussex and to be honest I thought that would be that, but at the end of 2014, Ali asked if I would be a Co-Tutor in the South East. I love a challenge and the prospect of helping trainee teachers move into a rewarding career, right on my door step, meant I just couldn't say no.
I helped at the spring teacher training course in East Sussex and loved it, so when I saw the advert for Programme Assessor for the South East, I was very excited. Not only for a new challenge, but also an opportunity to develop my teaching and further improve the support I give others via my Senior Teacher and Co-Tutor roles. I applied over Christmas and got the news I really hoped for in the New Year.
After being offered the Programme Assessor position, Ali called me to discuss the role in more detail and explain the training that I would receive.  I was to shadow Tina (Puddle Ducks' Deputy Technical Director) on several assessments, filling out the assessment forms and giving feedback to trainee teachers alongside Tina.  
So I prepared. I read and re-read (and then read again!) the teaching manual. I memorised the lesson plans and went along to the assessment feeling as prepared as I could be. But I was still feeling nervous. I can still remember the feeling that I had when I was first training as a teacher, doing my co-teaching alongside an amazing teacher and thinking, "Am I ever going to be that good?" Well that's how I felt again! I had those trainee teacher assessment nerves all over again, sitting on poolside and thinking, "Oh my, this is really hard". I knew it was going to be difficult and I had prepared myself for this, but sitting next to Tina who was discussing one activity with me, while watching another activity and making notes on a previous activity which happened in a different lesson. I thought my head would implode!
As a senior teacher, when doing an assessment you have previous notes to guide you on where to look for improvements.  This time I had no guidance and caught myself watching the activity, waiting to ensure the trainee had covered everything and then trying to make notes when watching the next activity. I can say with a lot of certainty that approach doesn't work! In terms of feedback I now know I talk WAY too much! My need to go through the lesson in finite detail to ensure the trainee has discussed everything, is very much the wrong approach.  I returned home thinking, OK I know what I need to do to better myself (talk less, write more).
I knew that I was embarking on a tough, but hugely rewarding journey. The responsibility of giving trainee teachers all of the information that they need to become the best teacher they can be, in the most effective way, is massively daunting… but very exciting! Not only is it important to the trainee, it also empowers senior teachers and franchisees with enough information to help develop them as a teacher and to ensure that they have the right level of support after the assessment.
Ali called and emailed to see how it all went. The support and reassurance from both Ali and Tina was amazing. Ali suggested I talk to Felicity Goldsmith, who has been a programme assessor for the past year. I am really looking forward to speaking to Felicity – we have exchanged messages and she has already been really supportive and knowledgeable.
I feel very privileged to have been offered this opportunity. I have two more training sessions (to write more and talk less!) and then hopefully I will have passed the Programme Assessor course and I can concentrate on starting the next chapter of my Puddle Ducks story.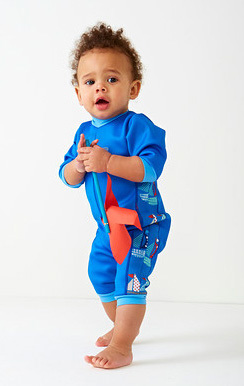 Test 1
Test 2
Test 3
Test 4
Become a Puddle Ducks swimming teacher

It is no surprise that our baby swimming teachers are constantly smiling. Their lives are full of happy parents, babies and toddlers, giggles and smiles.

Find out more about becoming a Puddle Ducks swimming teacher.

Learn more