Did you know you can even enjoy Puddle Ducks when you're on holiday?
If you and your little one miss your Puddle Ducks lessons when you get away as a family, then we have great news for you!
We are delighted to be working in partnership with Butlin's to provide swimming activity sessions during their award winning Just for Tots breaks.
Butlin's have received the Mumsnet Family Friendly Gold award for the last three years for providing a super family experience, as well as the Mumsnet Family Friendly Innovation award for their Just for Tots breaks.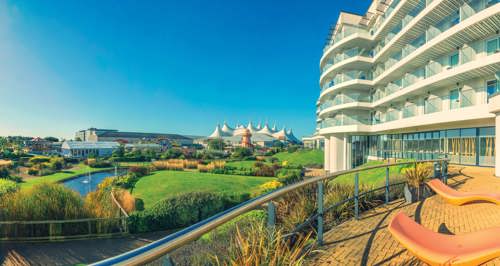 Butlin's Just for Tots breaks are available at each of their three seaside resorts, on selected midweeks throughout the year.  Each midweek break runs from Monday to Friday and has been carefully created with your little one in mind. Each Just for Tots break offers early dining times, repeated activity sessions, live shows with their favourite characters and even the chance to meet some of their TV heroes.
The first Puddle Ducks session of your break will take place on the Thursday (don't forget to book your place on arrival) and will be led by one of our own highly qualified expert teachers who will take you and your little one through a range of Puddle Ducks activities. On the Tuesday you'll have the chance to take part in a Puddle Ducks activity trail, where you can have splashy fun following instructions on the poolside signs, with the support of the Butlin's team too.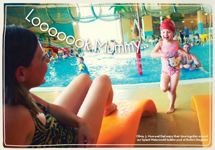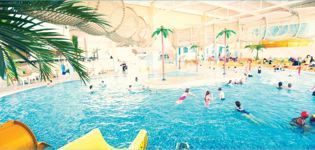 Find out more
Just for Tots Breaks

You know what it's like with very small children...keeping them happy is a full-time job. There aren't many places where everything is designed to make your very important little person very happy. But there is one - Butlins, on a Just For Tots break! *

Visit their website to find out more.

Learn more