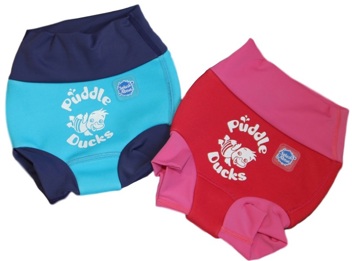 Here at Puddle Ducks, we've got together with Emma's Diary to bring you an exclusive offer - join our Puddle Ducks swimming family and we'll give you a Swim Nappy, worth £9.99, for FREE!
Our Baby & Pre-school programme is the perfect introDUCKtion to swimming. Our clever teachers gently build water confidence before they help your child realise their potential in the water. Our programme is 100% child-led and our teachers adapt the activities to fit with your child's confidence and ability in the water. Read more about why Puddle Ducks truly is different to other swim schools in our blog.
We know taking babies swimming can seem like a daunting task which is why we have teamed up with Emma's Diary to offer you, for free, one of the essential items you need - a Swim Nappy, worth £9.99 - when you join our classes*. Just fill in this form and your local team will be in touch to find the perfect class for you.
*Terms & Conditions
A free Swim Nappy, worth £9.99, will be sent to you when you sign up to Puddle Ducks lessons - depending on the location, this will either mean paying for 8 or 10 lessons upfront - see our full terms and conditions for more information
Offer available to new customers only
Offer valid if you sign up for lessons before the 31st October 2019
Participating franchises only
Colour and size of nappy are subject to availability
Cannot be used in conjunction with any other promotion