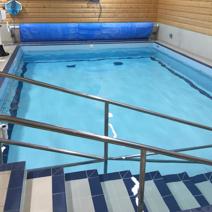 Harry's Hydro is a toasty warm hydrotherapy pool in Frome, where we offer expert baby and pre-school swimming classes from birth up to four years old.
Free on-site parking
Spectators welcome on poolside
For class times, booking and a location map, click here.​
DETAILED INFORMATION
Address: Nunney Road, Frome, BA11 4LB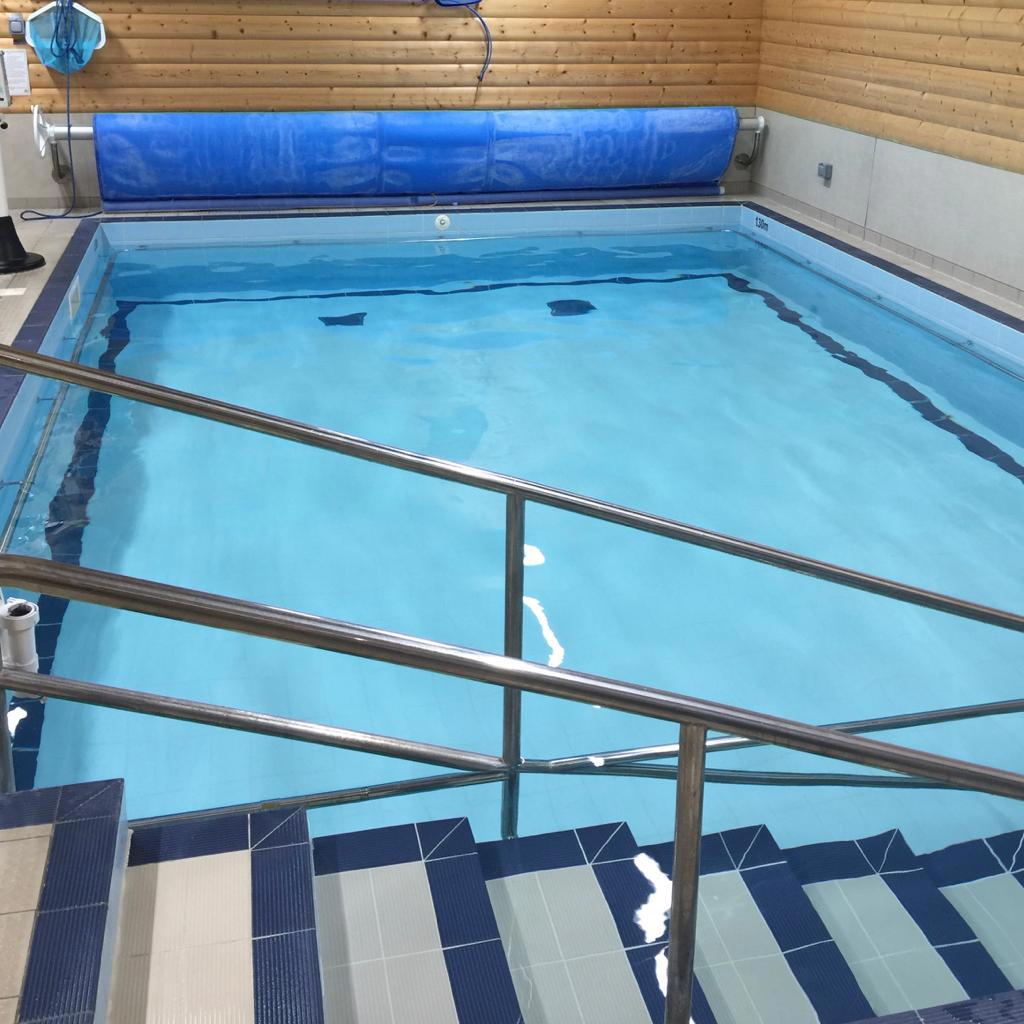 Parking: Ample free parking on site.
Essential information
Spectators are very welcome on poolside.
There are no nappy bins so please take your nappy home with you.
No food is permitted inside the building, and only water is permitted to drink. Please consume juice or other drinks elsewhere.
Harry's Hydro has strict rules to ensure high levels of cleanliness and hygiene are maintained for all users:

Please do not apply body creams to you or your child before coming swimming (including barrier creams) as they make the water murky.  There is a strict no talcum powder rule at Harry's Hydro.
All visitors must leave their shoes in the entrance hall, or bring a carrier bag and hang shoes up on the pegs in the changing areas.
Changing rooms
There are ample changing facilities for men and women, although as there are no benches, you may wish to bring a mat for your baby.
There is a large disabled changing room.  Lockers are also available.  Please bring your child's towel poolside so you can wrap them up after class. 
Attire
Exclusivity
Puddle Ducks have exclusive use of the pool during lessons.
Access
Coming from the centre of Frome, drive up Nunney Road through a residential area until you see yellow lines on the road. The road narrows and the yellow lines become more evident. At the end of these lines, turn right into the car park for Critchill School and Trinity School. Straight ahead you will see a double garage. The entry to the hydrotherapy car park is between the garage and the main school building on the left. It is marked 'Private' on the tarmac. Please drive into the car park and the hydrotherapy building is the brown wooden structure on your left.
Technical information
Pool temperature: Between 33 - 35°C.
Poolside assistant: There is Puddle Ducks Poolside Assistant at this venue.
Depth: 1 metre at shallow end, with a graded slope to 1.3 metres.
Maximum class ratios: 6 children/adult pairs : 1 teacher