Whilst we are extremely proud that our very own teacher Sarah Bell won the National Teacher of the Term award, we also have a full team of awesome teachers, who's customers took their time to write nominations for.
Here they are all, thank you so much to the Mummy's and Daddy's who took the time to send them to us.
So don't just take our word for it, our teacher really are amazing.....
DONNA KEENAN
"I'd like to vote for Donna Keenan.
Joseph started his class when he was a few months old- he hated it- I hated it so we froze the lessons until he was a bit older.When Joseph was about 8 months old, we joined Donna's group and the confidence that Joseph now has in the water is incredible. He loves his lessons, loves the water and happily enjoys splashing and clapping to the songs. Donna is relaxed but professional, and has definitely increased my self-assurance in the water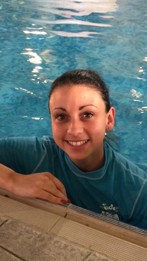 with Joseph.
Swimming is such a key life skill and we are so grateful to have such a supportive teacher like Donna."
"Donna on a Thursday at Mercure is the most motivational teacher!
The reason why I believe she should win teacher of the term is because our daughter Lilly started when she was 9 weeks and is now 7 months old-she has never missed a lesson because she absolutely LOVES it, this is a credit to Donna.
Donna makes all the lessons creative and interactive with her songs and different activities, you only need to see our daughter and how well she has come on it's amazing so happy.
Donna has made Lilly a true water duckling! "
"I would like to nominate Donna. Out of the blue, my two year old started refusing to swim and clung to me sobbing for the whole lesson, week after week. Donna has been amazingly patient with her and has supported her (and
me!) during this trying time. Using Donna's suggested adapted techniques (like mummy's arms as woggles), we have finally started to enjoy lessons again!"
KELLY LEACH
"I'd like to nominate Kelly (Sunday at Dorin Park) as teacher of the term.
Just after she went on maternity leave we had to stop swimming with our son as his behaviour became too challenging in the pool. We decided recently to try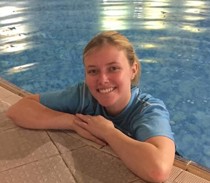 again now he is older and were thrilled to joined Kelly's class. She is wonderful, supporting us and him to become confident and fully engaged in the class. Her positivity and fun are contagious and we are now loving swimming and would not dream of stopping again, despite our sons challenges."
"Kelly is very personable, recalling our baby's name and abilities every week without fail. Kelly makes the 'floaties' and their parents feel at ease and safe in the pool. She creates a positive happy atmosphere and makes the lessons fun.
Phoebe loves her swimming lessons and Kelly's class has given us the confidence to take Phoebe swimming whilst on our holidays."
HELEN HEYES
"I'd like to nominate Helen who teaches us in the Splashers class at the Woodhey Hotel in Little Sutton. Helen has been teaching my son George since he was 3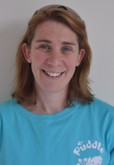 months. He is now 7 months and smiles every time he sees Helen and loves his swimming classes. Helen is always enthusiastic, cheerful and very helpful if George or I is struggling with any of the activities. Thank you Helen!!"
SARAH BELL
"Hi, my name is Paula and we have been taking our little boy, Jack to Foxfields in Woodchurch every Sunday since Jack was 5 weeks old. He is now nearly 9 months and thanks to Sarah, he is confident and already a very good splasher!! We look forward to it every week. Sarah always gives very clear instructions and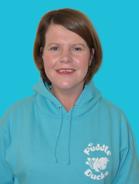 explains things very well."
"I would like to nominate Sarah Bell, Foxfield School, for PuddleDucks teacher of the term.
Nancy started lessons at 9 weeks (now 1) and it has been a bumpy ride, she has been massively distressed during lesson's which had led to us doubting if we should continue.  Previous teachers seemed uncomfortable with Nancy crying. Moving to Sarah's class, she encouraged us to keep Nancy in the water and gave us the reassurance at every lesson, helping us to deal with the difficult lessons (Nancy screaming) and ensuring we were never made to feel uncomfortable during the lessons. 
Every lesson is well organised; Sarah has a great expertise and clearly communicates the benefits of every task with the focus of the lessons being safety in the water rather than just having a good time.
Nancy is now loving swimming and I believe this is down to Sarah and her teaching approach and excellence"