Huge Congratulations to our very own Chester and Wirral Teacher Sarah Bell, who has won the National Teacher of the Term Award for Spring 2017.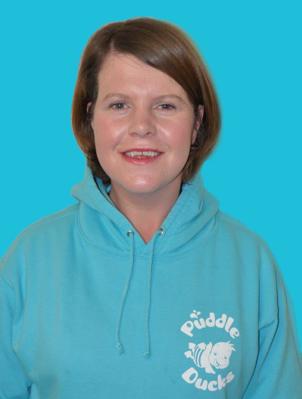 Sarah teaches our Baby, Pre-School and Swim Academy programmes on the Wirral and Chester, and received a number of nominations from the parents of the children she teaches.
But it was the nomination from Claire Peacock that was chosen as the winner.
"She has been amazingly supportive and made the process of taking a very small baby swimming easy, even though he didn't really like water. Nothing is too much trouble and we never feel rushed as she takes her time to help if we are ever struggling with any aspect of the class. I couldn't have picked a better class to take my son to as Sarah has taught me new skills in the water too. I am much more confident with him and each week Sarah supports that, making our bond even stronger. As a new mum this has been so helpful as we can transfer these skills to home too (when bathing). She is friendly and remembers everything from past classes, my little one loves her classes and he knows when she's not there."
Sarah won our local competition, which was judged by Jacqui Barry, Chairperson of Wirral Business Networking Group and founder of Amberlight Images. She then went onto the National finals.
The National winning nomination was chosen by Delyth Evans, Service Manager from Adoption Matters and this is what she had to say...
"I've read and re-read the nominations and what an enormous task it has been to choose a winner! It's very clear to see how immensely skilled the Puddle Ducks teaching team are. 
The one I've chosen is because it demonstrates how this teacher is able to create calm when fear is present and we know that once calm is achieved, children can relax, learn and build trust in the adult. The nomination demonstrates the teacher's ability to form relationships with child and adult and recognises the vital importance of the bond. There is reference to increased confidence and I can sense the child's increase in self-belief. I was also impressed that the skills taught within the lesson are transferred to other settings e.g. the family home, which must have ongoing benefit. Finally lovely to read that the pleasure gained from the lessons are shared by parent and son."
Sarah is of course, chuffed to bits. Here's what she has to say...
"I am completely shocked and delighted to have been nominated by my wonderful customers. I am so lucky to have the best job in the world….I love teaching the Puddle Ducks programmes and adore all my little Puddle Ducks.
Just when you think your job can't get any better, one of your lovely customers goes and wins you the National Teacher of the Term award!!!! Flabbergasted but very thankful. Huge thank you to Claire and all of my other customers for their nominations."