Vicki Chapman nominated Northern Lights Children's Charity to be part of our Charity PJ Week. We hear from her as to why this charity means so much and why it needs your help this week.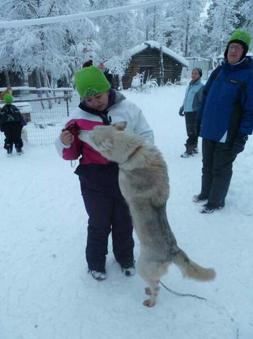 "Northern Lights Children's Charity has always been a part of my life, it was formally known as The Christopher Johnson Fund and my parents were founding members. After years of being involved with events to raise funds to take children with life-limiting illnesses on holidays of a lifetime and hearing about the wonderful experiences that the children have I finally got to experience it for myself, when I made my first trip in 2005 to Lapland. This was a truly amazing experience and I was able to witness how the trip quickly affected the children. Those who had been shy and were missing home quickly came out of themselves to join in with all the other children and it wasn't long before they didn't even have time to miss home. The children look out for each other with older children helping the younger ones and those that were more confident helping those that were a little quiet to ensure that they were always involved. Listening to these children laughing and obviously enjoying themselves in such a magical place is fantastic, they are able to forget about the hospital visits and become normal children even if it is only for a short time, although they do share their own experiences with each other and it makes you realise how amazingly strong they are and how lucky I am to be involved in such a great charity that can provide this opportunity.
I am a Radiotherapist so I have seen some of these children through their treatment and when they have been very ill. I am moved every time I volunteer to go on a trip by how they do not have a care in the world and how they just get on with life. It's hard to believe that they are as ill as they are or have been in the past. Although I have been on a number of trips, every time is different. I have so many memories of different children and the stories they tell about the experiences they have had in their short life that have stuck with me. There have been many occasions where the tears have flown and now this year I am making my first trip since I became a mum, I suspect there may be more!!!
Having had my little boy, I am now involved in new groups that allow me to spread the word about Northern Lights. As a Puddle Ducks mum I have been able to get my son involved in an experience that I feel is important for his development, partly the reason why other parents have got involved with Puddle Ducks, I am sure. I also feel that it is important that as he grows up that he is aware of other people's situations and that he appreciates differences and difficulties that make everyday life for everyone. Puddle Ducks and everyone who voted has made it possible for us to reach new and more people to help keep us going so that we can continue to take children on these trips for many more years.
It's always great to see children raising money for other children in need. Thank you to everyone for their support during Charity PJ Week."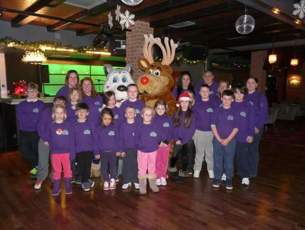 For more information about the work of Northern Lights Children's Charity click here
To donate directly to Northern Lights Children's Charity as part of PJ Week, click here
To download a sponsorship form, click here