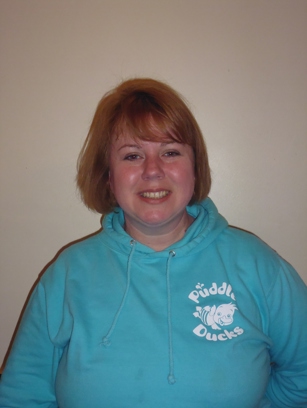 A huge well done to Ann Marie who has won the Derbyshire Teacher of the Spring Term 2018. The winning nomination was chosen by Joe, who is the Pool Manager at Alfreton Park Community Special School where we teach on Mondays and Tuesdays. This is what Joe has to said about why he chose this specific nomination.
"First of all it was a really tough choice as all of the entries were really good and it shows that you have some brilliant teachers on board. I picked this one as the parent suggested that the teacher made not just her child but also her feel comfortable throughout the lesson. I personally think this is rather important, as from a parents perspective it is a big thing taking their child to swimming lessons. I also noticed that her child has a big smile throughout the lesson which is one of the main aims!"
The winning nomination was written by Deeann who brings her daughter Lillie to Ann Marie's Dipper class at Choices Health Club. 
"She always makes the lessons fun and knows had to get the best outcome from my Dipper. She is patient and understanding and doesn't make you feel stupid. Sometimes I get upset when Lillie won't do something or starts crying but Ann Marie just knows what to say to put it right. Much improvement in swimming since taking on the lesson. And she always has a big smile throughout the lesson"
We are thrilled for Ann Marie, who has won yet again. This lady has been teaching with us for a long time now, rather than becoming complacent Ann Marie continues to grow, learn and deliver her lessons with passion and dedication. This is proven term after term when I read her wonderful nominations. Ann Marie is a real credit to our term, we would be lost without her. Congratulations Ann Marie !