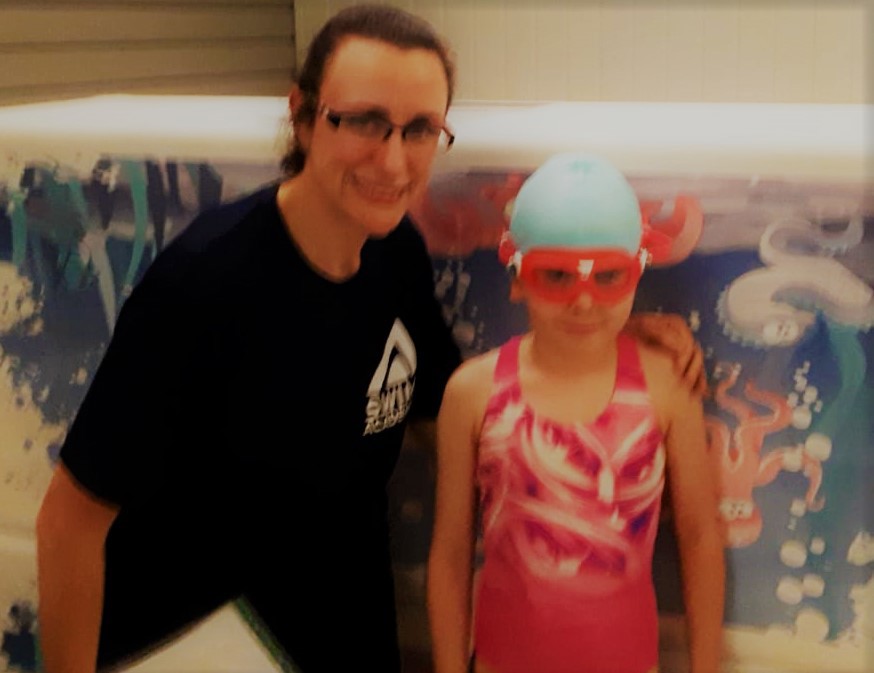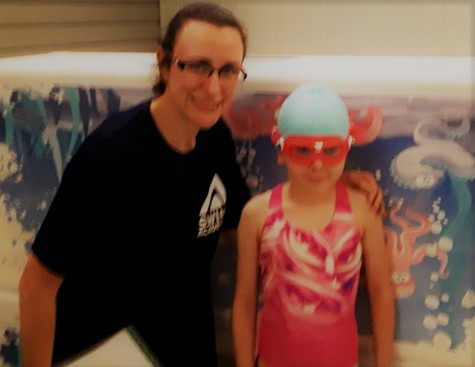 Katie is an absolutely beautiful swimmer who has been with us for 8 years. She is leaving us to graduate to the Etwall Eagles. We are naturally very proud indeed as this young lady has been swimming with us since she was 8 months old. In fact in those early days she was taught by me (Cate, Franchisee) Daddy came in the water with Katie and mum watched from poolside. Katie was a happy smiley Splasher and they were a pleasure to teach.
Other than Floaties Katie has swum in our entire programme including Splashers, Kickers, Little Dippers, Dippers, Dabblers then onto swim Academy and finally into our Elite Swim Academy programme.
She may be small but she is definitely mighty and at almost 9 years of age she has swum with us for a total of 8 years. What a fantastic achievement and a testament to Ruth & Pete (Mummy & Daddy) who have been totally committed and loyal to our programme. We will miss our little superstar swimmer, but wish her on-wards and upwards success in her swim club. Good luck Katie!
Oh and did we mention that Mum Ruth, works as part of our team too? Ruth is our finance administrator and manages all of the payroll too, so is a vital part of our team.
The End of an era!