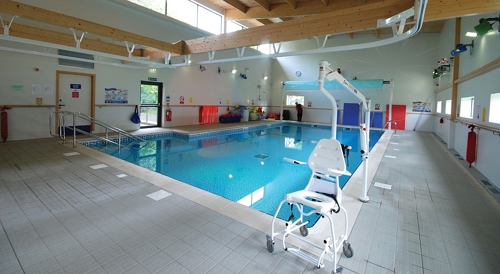 We are so excited to announce we will soon be running classes in the Chesterfield area. Ashgate Croft School will be home to our new classes every Saturday afternoon with the lovely Kayleigh.
The pool is a hydrotherapy pool, so toasty warm for the little ones which is perfect. There is free parking and poolside seating for spectators. We have exclusive use on Saturday afternoons, so no other members of the public will be using the pool space.
The pool is ideal for parents who work during the week and require weekend classes only. Weekends are our busiest times and class spaces get snapped up quickly.
The classes will be at the following times:
Floaties - 3:00pm
0 - 6mths
Splashers - 3:30pm
6 -15mths
Kickers - 4:00pm
15mths - 2.5yrs
Little Dippers - 4:30pm
2.5yrs - 4yrs
We'd love to have you join us in Chesterfield, so please get in touch for any further information and to check on availability for your required class. Classes start from 15th June 2019.
01332 605729
Derbyshire@puddleducks.com