We received a record amount of nominations this term, so thank you to everyone that took the time to vote for their teacher! They appreciate it so much and will enjoy reading through them all.
Jane Leyland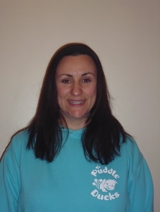 Winning Nomination..... "Jane shows real passion and dedication to her job , you can see it's more than just a job to her it's her life. Every lesson she is full of smiles , she shows so much care attention to all the babies in the class , my little one doesnt really go to many people but she loves a cuddle with Jane when getting in the pool . Her knowledge and support for all the mums is brilliant . An amazing teacher with pure dedication and passion to her job . We love our swimming Mondays 😊" Francesca & Ava-grace 
 "My daughter Anaya always looks forward to lessons with Jane and tells family members how much she likes swimming lessons with Jane.
Jane is very patient and encouraging to Anaya and I feel very assured that Jane is pushing Anaya to her very best" Sonia & Anaya 
"George has been swimming with Jane since he was 8 weeks old. He's now in her little dippers class and she knows him as the cheeky one. As with lots of children he goes through good weeks and not so good weeks! but Jane always takes things at his pace and she always has done. She's a brilliant teacher and deserves teacher of the term" Carly & George 
"Not only does Jane make my boys feel at ease during lessons she also helps me feel that with the right encouragement I can help my boys develop the love for water like there dad rather than the fear for the water like myself. Not only has Jane done this but also helped me with my nerves in the water which means I can now go under the water to help my boys overcome there anxieties. So much so I have to admit that whenever I need to change class or days ... Jane is the only teacher I look for and if we had more puddle ducks to teach Jane would be the teacher I would want to teacher them. Patient , calm and always on hand to help" Jenna & Thomas & Zachary 
"Amelia is suffering a crisis of confidence in the water at the moment. Jane is so patient each lesson and is so encouraging. Amelia adores her and is improving each week" Claire & Amelia
"She has been mega supportive to me and Thomas. He's gone from crying all lesson to shouting 'more Jane' after most activities. Thomas loves swimming again. He wants to monkey walk everywhere now!" Kathryn & Thomas 
"Jane is an amazing teacher as she really takes the time to make sure every parent and child are happy in her lessons. It can be very daunting for parents taking their children under water but Jane helps to make this an enjoyable activity. She is really fun and always manages to make Joshua smile even when he is feeling really grumpy" Jess & Joshua 
"Jane is always so positive and encouraging, snd she has eyes in the back of her head I swear! Ellie now is so excited every Friday because she gets to go and see Jane and show her diving for the ring and lion arms!" Alison & Ellie 
"Jane is such a positive person. She makes all of the children relaxed and strikes the right balance needed to engage the children but also focus them when they need it. She uses positive body language as well as words to encourage the children and praise them for their efforts. I also love our sessions as she involves the adults too. She is a fantastic teacher and Erin is lucky to have her" Sue & Erin
"Jane's bond with the children is wonderful. She sees them as individuals and knows them so well , she changes her approach to the nature of the child...consistent , patient and fun ...simple as 😌" Sarah & Maya 
"Jane is always cheery, positive and supportive in class. My son and I have been attending Jane's class for two and a half years, from Floaties to Little Dippers and she has helped us get through several 'wobbles' along the way!" Kathryn & Euan 
"Harriet achieved her 5 metre badge this term - this fab achievement is pretty much 100% down to Jane's patience, determination and skill. Jane has single handedly rebuilt Harriet's confidence on more than 1 occasion and kept her faith in Harriet, always encouraging her and knowing when to push her.Harriet could not be more proud of her achievement and we could not be more grateful for all Jane's help" Laura & Harriet 
"Jane is an amazing teacher, Ewan really enjoys his lesson and has come on really well with Jane he is such a strange swimmer. Great teacher" Melissa & Ewan 
"Jane is always very supportive! She always has a smile on her face and make the effort to talk to us mum's as well as our little puddle ducks too. She is great fun!" Samantha & Oscar 
"Her enthusiasm and love of what she does energizes and supports the kids in the pool. Her energy in the pool makes the sessions really enjoyable. She is compassionate and understanding, especially when something Tricky comes up" Nerys & Murrin 
"Evie only started swimming lessons about four weeks ago with Jane. She was very nervous before we started and during her first lesson. Thanks to Janes patience , encouragement and praise the last two weeks have seen Evie's confidence grow immeasurably and this is all down to Jane and her excellent attitude to teaching and her sparkling personality" Angela & Evie 
"Endlessly patient, makes the lessons fun, has my three and a half year old swimming five metres. I specifically requested Jane after she taught my son a few years back and I'm so glad I did. She's amazing. Always smiling - always happy. Elena loves her lessons and looks forward to them every week. Thank you Jane" Andrea & Elena 
"Jane always makes sure each child in her class gets 1:1 praise and encouragement. She is aware of Nancy's strengths and personalizes the lesson to accommodate these. I really feel like she knows both of us personally and foes out of her way to make each child feel special. There isn't one single thing that makes her our teacher of the term. Every lesson, every week of every month is fab!" Lucy & Nancy
"So friendly, warm, encouraging and understanding who shows her love of teaching every lesson" Samantha & Melandu 
"Jane made us feel very welcome and gave me the confidence to take my little floatie in the water" Victoria & Scarlett
Ann-Marie McMillan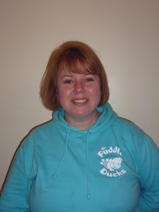 "I'd like to nominate Ann-Marie for her dedication. Anne-Marie is able to adapt the class to the different skill levels within a class so that all children make the most of it. She's gentle but firm and copes well with the little quirks of the toddlers" Paula & Marina
"Great teacher, really puts all the parents at ease in the pool with simple clear instructions, the babies are so relaxed with her" Rosie & Ed
"Ann Marie is great with Patrick and is full of encouragement. His confidence in the water has increased since he has joined her classes. He absolutely loves his swimming lessons and is always disappointed when they're over.
Ann Marie also makes an extra effort to engage with parents by giving updates of how our children are progressing and telling us what they are doing well, which is much appreciated" Clair & Patrick 
"Anne-Marie has helped Harrison transition into kickers with ease. His confidence in the water has grown because his enjoyment of the class has been further improved after the suggestion and offer of a warm top in addition to his wrap. Anne-Marie picked up on this, despite a class full of children and parents, to kindly lend us a top for a few sessions before buying his own. She has also been really sensitive to his bout of ear infections and made some helpful suggestions and recommendations. It's noted that she remembers this about Harrison and helps to make us feel special about our precious time together in the water. She handled the recent situation at the pool, whereby we had to leave within minutes of entering the pool, with professionalism and understood how upset the children could be. We're thrilled to have her as our teacher and look forward to the rest of the term" Gemma & Harrison 
"Ann-Marie has really encouraged Eleanor with her confidence in the pool. Where once Eleanor used to cling to mummy a lot, she now laughs the minute she gets in. And once, when she did an impromptu somersault from the float, it didn't phase her at all! She would never have done that before and come out laughing. And it's thanks to Ann Marie that Eleanor is enjoying Puddle Ducks so much!" Helen & Eleanor & Henry 
"We are really glad to be back to our old class at choices with Ann Marie she always makes us feel welcome she gives clear instructions and takes time to make sure we are carrying out the actions correctly.
She is such a happy and positive person to be around which naturally puts the babies and parents at ease ... please let her win this time she really does deserve it" Kim & Ben 
"Eliza Has had some real ups and downs in her swimming journey and last summer whilst trying for her 5 Meter badge she got really scared and lost her confidence completely, she started saying she didn't want to go anymore and we nearly gave up. Ann Marie has helped her rebuild her confidence (and mine!) over the last 6 months and she started enjoying her classes again. Today Eliza went to her class happy and full of confidence and achieved her 5 metres. Ann Marie has worked so hard to get her to this point and has calmed my frustrations along the way, I can't thank her enough and we definitely think she should be teacher of the term!" Tracy & Eliza 
"Anne Marie seems to improved her teaching style no end over the last few months, she is really clear with her instructions and my little one loves swimming lessons" Victoria & Matilda
"Although Aurelia has had a broken leg, Ann Marie at the start of term supported her in taking the step up into this next level up class" Emma & Aurelia 
"Ann Marie is an amazing teacher my older son Ewan had her from when she started and we was very sad when we had to change groups as the boys really like her! Hugo is now gor Ann Marie and is doing so well great teacher" Melissa & Hugo 
"Ann Marie is awesome and has made swimming continue to be a really special time for us both. Martha cheers as we pull into the car park and gets so excited to see Ann Marie. Not only is she happy but she's really growing in confidence in the water and it's fantastic to see her beginning to be a swimmer. Ann Marie's patience, commitment and enthusiasm shines through and Martha loves it. Thank you Ann Marie" Charlotte & Martha 
"Has been superb with our daughter. Really brought her on" Ben & Annabelle
"We find Ann-Marie to be fun, approachable, friendly and welcoming and always has a happy, warm smile to greet us with. She is a great teacher and should most definitely should be awarded for her efforts!" Kate & Matilda
"Anne Marie is an amazing teacher the children love her my daughters confidence has grown so much since starting with Anne Marie she loves swimming now Anne Marie is a fantastic swimming teacher and deserves this award" Tamlyn & Mia
Tina Bagshaw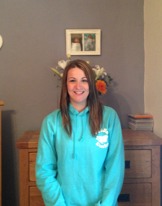 "Put simply Tina is fab! She makes a real effort to get to know the children and their parents. She balances a fun approach with taking control and is very quick to know when a child is not their usual self. The children love Tina and refer to their lessons as Tina Swimming, thank you Tina xx " Beth & Enid 
"Eleanor has been swimming with Tina for a few terms now. Tina has really helped to bring on her swimming and her confidence in the water. This has been achieved with fun and interactive sessions, even giving her purple waddles, (Eleanor's favourite colour!) without asking.
Eleanor really looks forward to her swim classes every week and has now progressed through to swim academy. Many thanks Tina" Richard & Eleanor
"We think Tina is amazing, Mia progressed so much with her that we even changed our day, time and venue to stay with her. Mia has so much confidence in the water with Tina and I feel that this is really important and has enhanced her ability. Tina is so friendly and approachable and even helped me enjoy the water a little bit more which as a non swimmer has been difficult. We can't thank Tina enough for her dedication and I honestly feel Mia wouldn't be doing so well without her . Thank you Tina xx " Jackie & Mia 
"I would like to nominate Tina because she is simply wonderful! Martha has been quite nervous in her lessons lately and has been helped, cared for and made to feel safe by Tina. Martha is really coming on now and can't wait to see Tina every week and "make her proud". Tina is a great asset to the Puddleducks team and I can't praise her enough! We think she's fantastic!" Lindsey & Martha 
"Freddie had a real confidence wobble a number of months ago, lessons became frustrating and hard for both of us. Tina was nothing but kind, helpful, and extremely patient! She has time for every child and the pace of the lesson is taylored to each child, their strengths and weaknesses. I truly believe that we would have quit if it wasn't for her kindness, sense of humour and real passion to help all kids swim. Needless to say that her perseverance and confidence in Freddie's abilities has payed off and we have never been as proud as when we now get in the pool for Tina's lesson. Freddie adores her and we are very lucky to have her as his teacher, thank you Tina!" Penny & Freddie 
"Tina is genuinely interested in the children in her class and thus makes sure they have a fun time. Examples are her individual "high fives" with different children or her singing. Carl really loves her and I am impressed by her talent and style in working with children" Jan & Carl 
"Before coming to Puddle Ducks, Jacob's confidence in his swimming had dropped massively due to switching from different classes and a series of poor teachers. Starting with Puddle Ducks, Jacob took his time to settle in initially and find his confidence again. Through Tina's fun and positive teaching, and looking after every child as a special individual, Jacob is amazing me every session and has fallen in love with swimming again. Thank you!" Sam & Jacob 
"A great encourager who mixes up the exercises and keeps the pupils interested" Mary & Elodie Beth
 Kerry Dale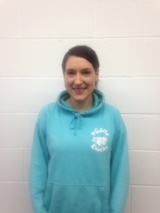 "Kerry is enthusiastic and engages with Zoë throughout her lessons. Zoë really enjoys having Kerry as her teacher" Katy & Zoë 
"Kerry makes everyone of her puddle ducks swimmers feel special and comfortable. She has a smile for us all even when she's not feeling her best" Suman & Brèagha
"Kerry has been amazing with my daughter from the start of her lessons write up to maternity leave. Emelia has come on so much and each week she is learning something new and is able to do it. Kerry has patience and will put herself out to help anyone while in the pool. Emelias swimming is all down to that one person and that is Kerry she makes the children enjoy the swimming lessons and is always doing fun activities with them" Emily & Emelia
"Harry loves swimming with Kerry (despite not kicking his legs...) and it is really appreciated that she continues to take the lessons despite being heavily pregnant" Martin & Harry 
"We joined Kerry's class when Isaiah was 7 weeks old, he turned 1 yesterday, Caleb was just 20 months old (now 31 months). We have seen both boys become more confident in their swimming. Caleb now spends his bath time practising blowing bubbles. Isaiah now kicks and reaches in his lessons. If Isaiah loses his balance falls in the bath he automatically lifts his head up and turns to find one of us. They are taking the skills they are learning in the pool home with them" Julie & Caleb & Isaiah
"Kerry makes you feel confident in what you're doing with your baby. She makes it fun and every lesson is different. She has a great rapport with all of the babies in our class and speaks to them by name. We're certainly going to miss Kerry when she's on maternity and can't wait to see her back" Alan & Michelle & Mason 
"Kerry is a lovely, kind and patient teacher with alot of passion and enthusiasm which is clearly evident with her interaction with my son as well as others in the water. I hope to see Kerry return after her maternity leave. My son had a great relationship with Kerry whilst she was teaching" Laura & Joe 
"Kerry has a fabulous attitude and each week is happy and engages so well with the children. She's full of encouragement and Daniel has gone from strength to strength under her leadership" Vanessa & Daniel 
"Kerry goes above and beyond every single lesson, we both look forward to going every week. So kind, caring and patient, especially when my little man gets the grump on occasionally" Lucy & Jenson
"Kerry has the patience of a saint with our group, Harry has come on leaps and bounds and he loves Kerry" Joanne & Harry 
Rachael O'Reilly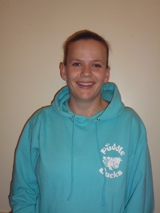 "Rachel has bought so much confidence to Louis and Florences swimming" Kelly & Florence
"Rachael is fantastic ! She is professional , fun , and caring .
Every class is fun but she is so confident it what she is delivering .
We have seen other instructors when having catch up classes and they are not a patch on Rachael. They way she communicates with the babies is just brilliant !!
Definitely Rachael deserves this hands down !!!!" Laura & Brooke summer 
"Rachael is a fantastic teacher, kind caring and patient, Amelia my daughter was so scared of the water and nervous, but Rachael nurturing nature, has really helped her gain confidence. She now is happy to jump into the water and from wanting me to hold her all the time, will now swim on her own with one woggle" Sarah & Amelia 
Louise Buxton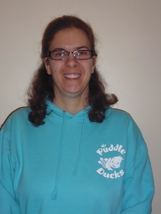 "Finn has been in Louise's swimming class now for 6 months and has made so much progress. I have a fear of the water and can't swim - I was so anxious taking him to start with, particularly with submersions, but Louise supported me as well as Finn to overcome my fears and has turned what was my biggest worry into our favourite time of the week. Finn loves the lessons - he splashes from start to finish, goes under the water with no problem and loves every second! Thanks, Louise!" Gemma & Finn
"Lou has been Chloe's teacher since Chloe was 8 weeks ago. Chloe has had her ups and downs in the pool and been through phases when she wasn't very happy in the water. Lou has worked with Chloe through these and she now loves the water and her Puddleducks lessons. Lou has encouraged and motivated Chloe but always in a way that doesn't overcrowd or push her when she isn't ready to do something. Lou adapts seamlessly to work with each different child and get the best from them. Thank you so much!" Kelly & Chloe 
"Louise keeps the pace of each lessons and structure of activities to meet the groups needs. She is extremely positive and encouraging. Her memory for remembering all the children's names is excellent! Would recommend Louise for the award as I believe she is an exceptional, patient teacher" Hayley & Ellena
"She's just fabulous! When my daughter started classes, she couldn't stand being in the water. Now, she hates to miss a week! Her class is on Saturday, and by Thursday she's already asking to go swimming!
If Flo doesn't want to do a certain task Lou always suggests other ways to encourage her to practice. Her lessons are great fun and my daughter enjoys them so much" Jessica & Florence 
"Lou is very good at what she does with years of experience and make Toby feel really at easy" Jack & Toby 
"Freddie loves Lou and feels so comfortable with her. She always goes the extra mile to make Freddie happy and confident in the water (Freddie is very shy)" Jennie & Freddie 
"Brilliant every time" Buddug & Idris 
"She takes the time to get to know each and every baby. We love her classes, she explains all of the reasons why we do certain activities and how baby benefits and is safe and caring in every aspect of the lessons. An A* teacher!" Amanda & Esmé 
"Interacts equally with each individual and every week is the same level of excellence" Hayley & Annabella 
"Lou always puts 100% into her lessons and has so much patience with my son! She engages really well with parents and the children and makes all of her lessons equally enjoyable for both parent and child. Well done Lou!!!" Rebecca & Rory 
"Lou is an excellent teacher. She is very patient and encouraging. She treats every child as individuals and their abilities in the water. She has so much time for each child in her class to help them improve. My little boy loves his lessons with Lou and he has come on with his swimming. We think Lou is brilliant and can't thank her enough" Michelle & Oscar 
"We have brought Ollie since he was a few months old, had a break when having Jack and now are back with them both. Louise continues to be so patient with Ollie who isn't keen on going under the water, but encourages him and I always see him progress. Jack has taken very well to the swimming but is unsure with some aspects, again where Louise remains very patient! Good all round teacher!!" Carrie & Ollie & Jack 
Kate Archer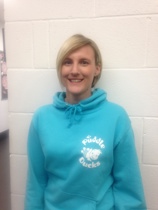 "Kate is calm, confident and professional in the way she teaches, my son is not afraid to follow instruction as she makes him feel calm and confident himself. Both of my children look forward to their lessons each week" Tegwen Seth & Jessica 

"Kate has brought Joshua's confidence back in the pool after a huge dip last year.
Since we have changed to Kate he loves the water once again and his getting braver every week with little baby steps. Kate makes the lessons fun and all the children really warm to her because of her infectious enthusiasm. Kate is fabulous"  Sarah & Joshua 
Julie Lord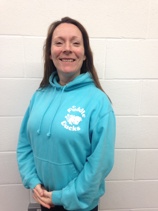 "Julie is a lovely, caring and enthusiastic teacher,who has taught Lilia the last 12 months and taken her from strength to strength to becoming a totally independent swimming without woggles, Lilia's confidence has grown so much and that's down to Julie xx " Kate & Lilia 


"In all honesty, our youngest little girl Orla has mixed emotions about swimming - sometimes she's the happiest kid in the pool, other days she's full of doubt and lacking in self-confidence (even though she's doing really well!), and being the emotional, 'heart on her sleeve' kid that she is, this often results in a lot of crying - often more crying than actual swimming! But Julie knows just how to handle her. She's warm, understanding and patient, and to see the encouragement she gives her and see how well she looks after her on a 'crying swimming day' is something we're really really grateful for.
She's just brilliant with our emotional sweetie (who always grabs a cuddle with Julie whenever she gets the chance!) and her never-ending patience is really helping her every week" Fiona & Orla 
"Julie is just brilliant, she can see when a child isn't going to get along with a certain task and is really confident in ways that work for different children. Julie also is really nice when your child isn't playing ball at a certain lesson it can be a bit frustrating just a little nod in your direction or a quiet chat can make the world of difference. Julie definitely deserves this award without a doubt" Rebecca & Jake 
"very encouraging and pleasing with the children" Nabarupa & Pragya 
"Julie has been so great with Jax and myself - Jax had a really difficult difficult couple of terms and I was so ready to give up on more than one occasion but Julie encouraged us to stick with it and I'm so glad we did he has improved so much and is so much more confident in the water now" Gemma & Jackson
"Isabelle was very upset and frightened her first few lessons and both teachers really took the time to settle her and make her feel more confident. She still has the occasional worry but she is always listened to and reassured" Wendy &  Isabelle 
"Ava has found swimming really difficult at times this term, to the point she talked about wanting to give up altogether. She's often been in tears while she's been in the water if she can't do something and she seemed to have lost her confidence. Julie and Tina have been brilliant - they have been exceptionally patient with her, and their patience and kindness has meant that Ava has rediscovered her enthusiasm for being in the water. They have built her confidence back up with their praise" Clare & Ava 
Well done Team!