We want to say a huge thank you to all of our customers who took the time to nominate their Teacher of the Term. The reasons were heartfelt and absolutely wonderful to read. We had 100 nominations and each teacher will be thrilled to read them all. 
We asked Faye from Raring2go magazine to be our judge this term, and she had the tough task of reading all the nominations and then choosing just 1 that stood out to her. 
Faye picked the nomination from Katherine and Finley who swim with Rebecca at Juvenate Hinckley Island in our Kickers class level, Faye said "I chose this nomination because she is inspiring people who may become Puddle Ducks swim teachers of the future"
So huge congratulations to Rebecca who is continually recognised for her amazing teaching and bond with the children.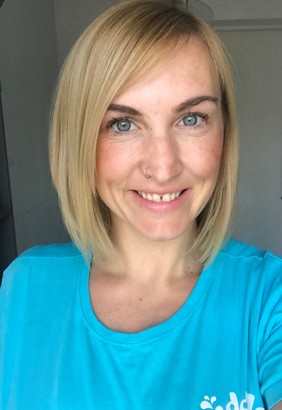 This was the winning nomination:
"Rebecca is an amazing swim teacher. She is attentive to the children and knows them very well with what they like and dislike. She reassures parents and children  brilliantly and never makes any parent or child do anything they don't want to. She is enthusiastic and encouraging and is honestly the main reason we stick with Puddle Ducks. She even inspires me to become a baby/toddler/child swim teacher one day! "
Well done Rebecca we are all immensely proud to have you on our team. Cate (Franchisee) says "Wow 2nd time winner, there is no doubting your passion, commitment, enthusiasm and the delight you take in teaching all of your little one's. You were born to teach and we are very lucky to have you. Huge congratulations to all of my teachers whether they were nominated or not. You are all incredible and make Puddle Ducks Derbyshire & Leicestershire a very special place to swim with your children.
Rebecca will now be entered into the national Teacher of the Term competition, so watch this space and good luck Rebecca!