It's that time again ........
Each month, our teachers can nominate who their Swimming Stars of the Month are and a massive congratulations to the following super swimmers who were nominated for October!!
Thea in Little Dippers at Woodlands on Thursdays.
She has gone from very nervous, clinging to Mummy and not
wanting to put her face in the water at all, to a confident little
girl.
Now constantly blowing bubbles and even putting her whole face in.
She is a delight to teach and I am so proud of her progress.
Well done Thea from your teacher Caroline.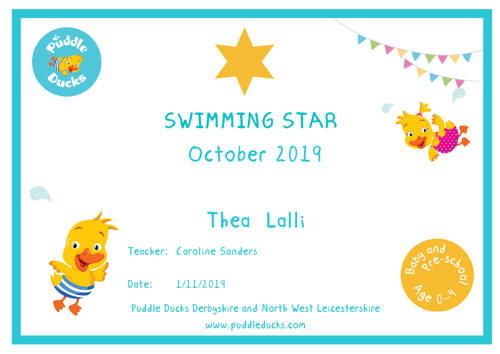 Frankie Roberts from Little Dippers at Adelaide
Grange on Saturdays.
Since September Frankie has progressed from not enjoying her swimming to absolutely loving it.
It's a joy to see how much she is enjoying herself in lessons.
Well Done Frankie from your teacher Lou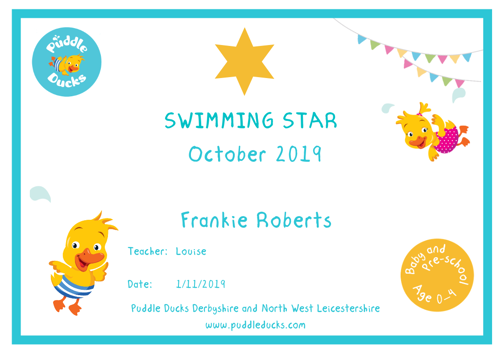 Maisie From Little Dippers at Romans Health Spa
on Wednesdays.
Along with consistent hard work and improvement every lesson
Maisie smiles, has fun and is just a wonderful member of her class,
This past month has seen her go from strength to strength.
Maisie is now ready to move to Dippers!
Well done Maisie from your teacher Rebecca.