Thank you to everyone who took the time to nominate their teacher! We've had over 100 wonderful nominations this term which is truly amazing. We always love reading them, as do our fabulous teachers of course!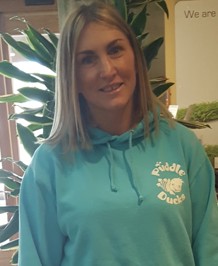 Rebecca
WINNING NOMINATION - Rebecca is an absolutely fantastic teacher & the reason we have stayed with Puddle Ducks for so long! She has taught both of my children to swim since they were eight weeks old, the eldest now being two & a half years old. During this time my son has gone from being very keen, to having a few 'wobbles' in confidence...to now being the most confident & enthusiastic child in the building! Rachel, Harrison & Esther
Always patient and kind but has quietly pushed my rather un-confident daughter for the last 12 months. As a result she has come on leaps and bounds in recent months and actively looks forward to her lessons. Rebecca has a great way with the children and is easily able to relate to them. I would highly recommend her lessons to others. Thank you!
Rebecca has been great, she's lovely and calming which not only reassures the parents but the babies too and makes for a lovely relaxed time in the pool. Mason and I love our time together swimming! Thank you Rebecca. Wendy & Mason
Rebecca is super friendly whilst remaining very professional. The lessons are at the perfect pace and delivered fantastically. We really appreciate the frequent positive feedback and her willingness to answer all of our questions. She has a really lovely manner with all of the babies. Most of all, her lessons are great fun and we look forward to them every week! Sophie & Edward
Rebecca is lovely and has been fantastic with Annie. She's always made us feel very relaxed and comfortable in class. She has a lovely way of teaching and gives me a confidence boost when needed, especially with the dreaded submersions ! Couldn't have asked for a better teacher for my baby! Gemma & Annie
Always patient and kind but has quietly pushed my rather unconfident daughter for the last 12 months. As a result she has come on leaps and bounds in recent months and actively looks forward to her lessons. Rebecca has a great way with the children and is easily able to relate to them. I would highly recommend her lessons to others. Thank you! Vivienne & Harriet
Ella absolutely loves the swimming lessons we have with Rebecca. She makes it such a fun and relaxed environment and gives us plenty of encouragement. Thanks Rebecca!! Louise & Ella
Rebecca has been an amazing teacher right from the start, so patient with the babies (and mums!) and is always friendly and welcoming. All the babies love her and are progressing really well in her class. Can't wait for next term. Emily & Penelope
Although we have only been to 2 classes, I've been really impressed with how calm and reassuring Rebecca has been in our classes. Unfortunately Isla has spent most of her lessons crying and whinging (Not taking like a duck to water) but Rebecca has suggested different things for me to try and encourage Isla's fondness for being there and has let us take things at our own pace. What I also liked was her reassurance to me that I did well staying calm (when inside I certainly wasn't) and this meant a lot. The easy option would be to call it quits but because of Rebecca's kind and personal demeanour we are going to persevere. It's lovely to see that she has the individual and caring personal touch for all the babies. Liz & Isla
Rebecca is the best teacher, she is so supportive, has got to know the babies and group really well. We love our lessons with Rebecca and always make sure we find a catch up with Rebecca too as she is head and shoulders above any other teacher we've had. Beverley & Ariana
Rebecca is a brilliant swim teacher. She has an ability to develop a bond with the children after just a few lessons which makes the classes an absolute joy. She takes the time to work with anyone who needs extra support whilst ensuring the rest of the class can continue with their activity. She also goes above and beyond to make attending the classes as easy and manageable as possible. Myself and Alys love swimming with her, from the moment we are pool side after just a few weeks Alys gets excited when she sees Rebecca. She's a true credit. Claire & Alys
Rebecca is amazing! She makes all the parents feel at ease with our babies. I would never had the courage to take Jack underwater without Rebecca. I've had other Puddleducks teachers who are not as caring as Rebecca. She's goes out of her way to build relationships with the children and is a fantastic teacher! She is bright and bubbly and always makes the lessons fun! Rebecca & Jack
Becky is amazing and the reason for us sticking with puddle ducks! She is fun and always smiley with the babies, understanding and never pressures us to do anything we don't want to do, helpful and encouraging and is always enthusiastic and clearly loves her job! Kat & Finley
Because Rebecca is absolutely bonkers and has bought Fearne out of her swimming shell. I see Fearne improve every week under Rebecca's wings and it makes my heart swell with pride! Emma & Fearne
Harlow loves Rebecca, since having Rebecca as her teacher, she has become so confident and has no fear of the water at all. She always takes her time to explain how the activities help them eventually swim on her own. Swimming is the highlight of mine and Harlow's week and that's thanks to Rebecca. Daisy & Harlow
Rebecca is a great teacher and provides lots of encouragement along the way making each session relaxed and fun! Bethany & Mia
Rebecca is always so friendly, she is amazing with the babies, so caring but professional too. I love the way she interacts with Maisie when she uses her to demonstrate things, even when Maisie doesn't always want to help! I love how knowledgeable Rebecca is and think she is a great teacher, she has given me so much confidence with Maisie in the water as I am not a particularly confident swimmer. We look forward to our lessons each week and always try to book a catch up with Rebecca if we miss a class. Helen & Maisie
My son is 8 months. He has been swimming in Rebecca's lessons since 10 weeks and has already grown in confidence dramatically. We love our lessons with Rebecca so much that we will unfortunately be finishing with puddle ducks due to my work hours not enabling us a lesson with Rebecca. She has truly made our puddle ducks experience wonderful! Sarah & Elliot
Rebecca makes our lessons so enjoyable. The way she interacts with the babies is truly lovely and engaging, she makes them feel at ease and gets lots of smiles from them. Rebecca is so supportive of us mums and really encourages us during the lessons, I now feel really confident with my baby in the pool. Thank you Rebecca for making our lessons so fun! Laura & Arlo
After swimming with Jayne Ascott since Devon was 9 weeks old, Rebecca had some big boots to fill! And... wow, she's certainly filled them! In less than 12 months, she's taken Devon from a lazy-legged Little Dipper to a confident Dipper achieving his 5m badge before his 3rd birthday. Swimming with Rebecca is the highlight of Devon's week. She is so patient and calm, yet really encouraging. Lessons are always fun & we have a good giggle with lots of diving and splashing along the way! So for all of the reasons above, Rebecca gets our vote! She's a star!  Kat & Devon
Rebecca has taught Seth since he started. He has gone from a shy Splasher to a super confident Dipper with a 5 meters badge. Her way of bonding with her class and communicating on their level is a special gift. Her positive attitude and sunshine personality rubs off on everyone, you can really tell she loves her job. Tommy & Seth
Rebecca is always patient and inclusive with Brandon. He trusts her and is always happy to go for demonstrations. She's also great with his parents when Brandon's not quite as co-operative as would be ideal. Luke & Brandon
From day 1 Rebecca has been amazing, making me and my daughter grow with confidence in the water. We look forward to every week! Leanne & Rosie
She is great with all the babies, calm and kind she has put us all at ease with learning new things! Olivia-Rose & Eliza-Rose
Rebecca is exceptional in every way. She genuinely cares and wants the best for our children and that shines through. Her love for her job and swimming is clear to see and our children are incredibly lucky to benefit from her passion. I will always be grateful for all her patience and commitment. My children think she's ace! Jesscia, Frankie & Henry
Albert loves Rebecca and so do the other babies. We have done catch ups before and the other teachers haven't been as good. Our lessons are brilliant she spends quality time and engages with everyone in the group and all the mums are confident with the tasks. If Rebecca switched lessons we would definitely move to that class if we could. Jessie & Albert
Rebecca is an amazing teacher, she goes out of her way to help Arian learn and is so just lovely to my husband and me. She supports Arian and encourages him. He had awful reflux in the first few weeks of joining swimming and she amended lessons to his approach and style. We think she is amazing! Kiran & Arian
Rebecca is so wonderful with the babies and with the mums also.She tailors the class to the individual needs of each baby and makes us all feel completely at ease.Could not wish for a better teacher! Chantel & Olive
Amazingly supportive and put me at ease during a difficult first few lessons. She understands the babies and how to support them and their parents to make fantastic progress. Friendly, professional and makes lessons fun. Lessons with Rebecca are the highlight of my week. Kay & Sophie
She's really calm and very patient with Leo, especially as he doesn't like to listen too much! She's also take supportive to me as a parent and doesn't make you do anything you're not happy with. Gemma & Leo
Rebecca is awesome. So much fun, always has a smile on her face and is engaging and a natural with the little ones. She is simply the best swimming teacher there is. Kellie & Isla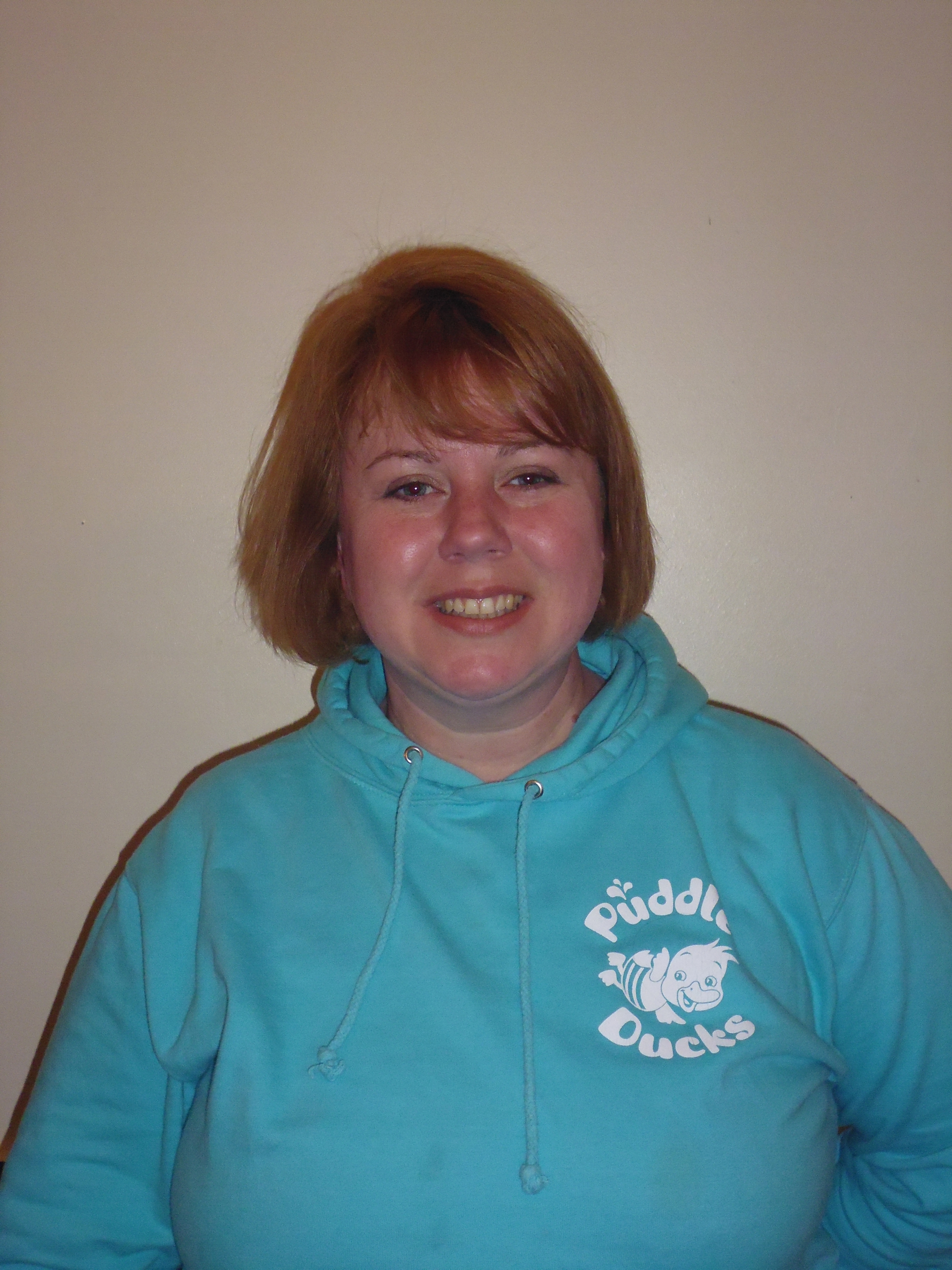 Ann-Marie 
Meredyth has been swimming with Ann Marie for nearly 3 years now and she literally won't swim with any other teacher. Ann Marie understands and helps Meredyth to get over her tears when they happen and is helping to get Meredyth as confident and happy in the water as her big brother. Ann Marie literally is OUR swim teacher according to the children. Corrine & Meredyth.
She's really encouraging and makes the lessons fun. Heidi & Gracie
Always puts me and Amelie at ease when we are swimming. She's very thoughtful always asks how we are and if she can do anything always goes above and beyond to make you feel welcome. Really lovely lady couldn't wish for anyone better to teach my daughter. Amy & Amelie.
Joshua had a bit of a crisis of confidence earlier this year, but Ann-Marie has encouraged both him and I and about 8 weeks ago something clicked. He is loving swimming, loving getting a sticker for his hard work and enjoying telling anyone who will listen how he is getting on. One of the most rewarding things is him saying to me "let's do that again Mummy!" after we have tried an activity in a lesson, and actively asking to repeat things. He even got a sinker ring from the floor of the pool today, not something he would have even considered 4 months ago!! Thank you Ann-Marie! Katherine & Joshua
Anne Marie is so good with the kids, even the nervous ones. My first child was frightened of going under water before coming to Anne-Marie's class. Now he's not bothered at all. I moved from Water Babies because I didn't like how they taught. Anne-Marie doesn't pressurise the kids to do it more than once if they're not keen at going under. She's so welcoming and friendly and I feel she deserves a reward because I thought I'd never see the day my first child would go in the water and not be scared. That's down to Anne-Marie and my second child loves the class too. I wouldn't take my kids to any other class.     Fiona & Jack
She's kind and encouraging and always puts our Puddle Duck first; patient on bad days and encouraging on good days. Thanks Ann-Marie!! Victoria & Sebastian
Lily really wasn't enjoying swimming, we were close to quitting because she screamed the whole way through the session every week. Then we started Ann Marie's class, she made it so much fun that now it's the highlight of our week. Lily giggles and splashes her way through every lesson. Ann Marie has really made a difference to our swimming experience.  Hannah & Lily
She brings the best of my child and he loves to go swimming (he used to cry all the time) Eva & Alex
Ann-Marie is very kind and helpful. We love her.  Ana & Salvador
Charlie has been swimming with Puddle Ducks for nearly 5 years now and he has had Ann Marie for nearly all that time. Ann Marie has taken our son and taught him to swim and to be confident in the water. Charlie loves his swimming lessons and looks forward to seeing Ann Marie each week and showing her what he can do. Corrine & Charlie
She's very knowledgeable and my little girl loves her.  Samantha & Olivia
Well what can I say! Ann-Marie is fantastic!! she's noticed Sophie's abilities and is able to push her through her lessons!! She is super proud of Sophie when she achieves something new, which as a parent makes us feel special and even more proud!! I feel she goes above and beyond helping Sophie with all the swimming tasks...so I would like to say a massive thank you to Ann-Marie, myself and Sophie will miss you lots!! Reanne & Sophie
After looking after big sister Eleanor for such a long time, and helping her confidence in the water, I didn't have to think twice about Henry going for lessons with Ann-Marie! He loves splashing about, especially throwing the ball about with her and is really understanding how to hold the wall, turn...all before he is even 2! Just need to practice more jumping in!!! Thank you Ann Marie & Puddle Ducks! Helen & Henry
Once again Ben and I nominate the wonderful Ann-Marie for teacher of the term.
She really deserves special recognition this term as sadly after Christmas she will no longer teach the Sunday morning classes after 7 years of dedication so I would like to speak for everyone that has ever been in her Sunday classes and say a big thank you for simply getting up early every Sunday to teach our babies the most important life skill there is with a big smile on your face and always full of enthusiasm. You will be missed but we hope you get to enjoy a few more lazy Sundays in the future and we will see you during catch ups classes. Kim & Benjamin
We have been attending Anne-Marie's class since Harry was 6 weeks old and she has been a wonderful dedicated teacher who takes a genuine interest in the progress of her students. Harry has come on leaps and bounds and I am amazed by his progress from Anne-Marie's lessons. She is always happy and up-beat and both Harry and me will miss our puddle lessons greatly when I am back at work. Thank you for giving Harry a fantastic start - he absolutely loves being in the water!   Sarah & Harry
We nominate Ann-Marie because she is an excellent teacher and totally deserves to win! Kate & Matilda
Ann-Marie Makes the lessons fun. Always helpful and persuasive when faced with an uncooperative toddler that has his own ideas on what he wants to do a lot of the time :-) Thanks Ann-Marie. Debbie & Myles
Ann-Marie is always really positive with children even on the lessons they just want to play up!! She is always thinking of ways to adapt lesson/activities to the children's abilities. We really enjoy our lessons!! Thank you!! Emma & Jackson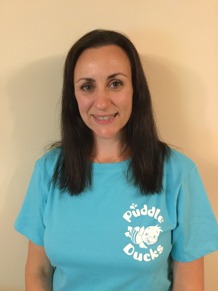 Jane 
Jane is the best teacher. She deserves this title every time. Kind, caring and knows all the babies and really cares. Can't sing her praises enough. Samantha & Melandu
Jane is a wonderful teacher and makes lessons so enjoyable for both myself and Mollie! Nikki & Mollie
Jane has been Felix's teacher since he was a Floatie. He is now a very confident Little Dipper and it's all down to Jane! I can't believe how much he has progressed over the past couple of years. We even talk about Listening Ears at home! Jane is calm, enthusiastic, fun and makes Felix work hard and we love her!  Louise & Felix
Jane has been fantastic not just this term but on our initial term too! With a gentle introduction for my 16 week old Floatie to my now graduated little girl into Splashers. Jane has made me comfortable submerging my baby and letting her go for duckling dives and jumping in. What a woman! She is so understanding of both adults and babies. Most deserved of this prestige title! Clare & Lylah
Jane is always happy and enthusiastic from beginning to end of our sessions. She never fails to make us feel welcome and at ease. Oscar loves his classes and can't wait to get in the water every week! Thank you Jane! Samantha & Oscar
Brilliant engaging classes run with enthusiasm. My little girl has come on in leaps and bounds. Jo
Jane has been teaching Josh for a while now and Katie just recently. She is so patient with all the children. Her kindness and motivation has been passed onto Josh who seems to be loving swimming right now. She has defiantly helped build his confidence. Fingers crossed they both are enjoying swimming. Liz, Josh & Katie
Interacts extremely well with both parents and children. Always makes the leasons fun and enjoyable.  Bernadette & Ciara
Amelia has been a bit of a challenge in the pool over the last 12 months! Jane has been so patient and encouraging week on week. It's nice to see Amelia with a smile on her face in the water again. This is all down to Jane. Amelia loves her, and wouldn't swim with anyone else! Claire, Amelia & Phoebe
Nansi loves and trusts Jane and that pretty much says it all! Jane is a fab teacher and is a real credit to Puddle ducks. Jane is our teacher of the term 😊 Jenny & Nansi
She introduced Rio to his first swimming lesson aged 12 weeks, I will always remember this experience as a positive one in Rio's development. Many Thanks Jane. Helen & Rio
We would like to nominate " Teacher Jane" as shes makes Phoebes class fun but she always encourages great technique and persists with activities when it is needed, Phoebe loves Jane :) Julie & Phoebe
We would like to nominate Jane for teacher if the term because she has been so kind and patient with Poppy. Poppy started in her class and was very nervous in the water and wouldn't put her face down even to blow bubbles. Within a few months Poppy's confidence has grown and grown and within the last month Poppy has gone from strength to strength. During the last two lessons Poppy has blown me away and now decided she can swim with her head down! Thank you to Jane for preserving with Poppy and her stubbornness!  Rachel & Poppy
Jane is all I could ask for in a swimming teaching. Smiley, patient, knowledgeable, consistent, fair, fun, encouraging, the list goes on. She knows how to get the most out of the entire class and is always visibly proud of them all! Honestly, best teacher ever!!!  Emma & Martha
Jane is always happy and enthusiastic from beginning to end of our sessions. She never fails to make us feel welcome and at ease. Oscar loves his classes and can't wait to get in the water every week! Thank you Jane! Samantha & Oscar
Fantastic teacher and knows every child by name. Claire & Jenson
Jane is a brilliant teacher, she is a really lovely person and is great with the children.
Sienna looks forward to seeing her each week. Tracey & Sienna
Has been fantastic with Niamh. She has ongoing ear issues but this doesn't stop her and Jane still encourages her to complete as much of the tasks as she can. Jane also manages to re engage her and continue with the lesson when she has a wobble in class. Joy & Niamh
Jane is a brilliant teacher. So enthusiastic every lesson. She is very encouraging and Oscar has progressed so much so attending Jane's lessons. Michelle & Oscar
We've been having lessons with Jane for over 3 years now and couldn't wish for a better teacher... she is so calm with my hyper oldest and keeps my youngest laughing his way through the lesson. She definitely has even more patience when I have to send daddy to lessons too :-)
Glad my boys are learning with such a lovely teacher. Jenna, Thomas & Zackary
Caitlin has made so much progress in just two half terms. She loves her teacher Jane.  Donna & Caitlin
Jane has been brilliant every step of the way with Charlie and with all the other children who go to class. She takes everything in her stride and now Charlie LOVES going swimming. Unthinkable even 6 months ago. Jane is brilliant! Philip & Charlie
Jane has a way with children that brings out the best in them. She has endless patience and positivity and always makes sure those in need of a little help get that extra boost. I value her experience and she is a true asset to team. Alison, Sophie & Ellie
She is always cheerful with a smile on her face. She is very encouraging and also praises my son when he has done some good work. Joanne & Harry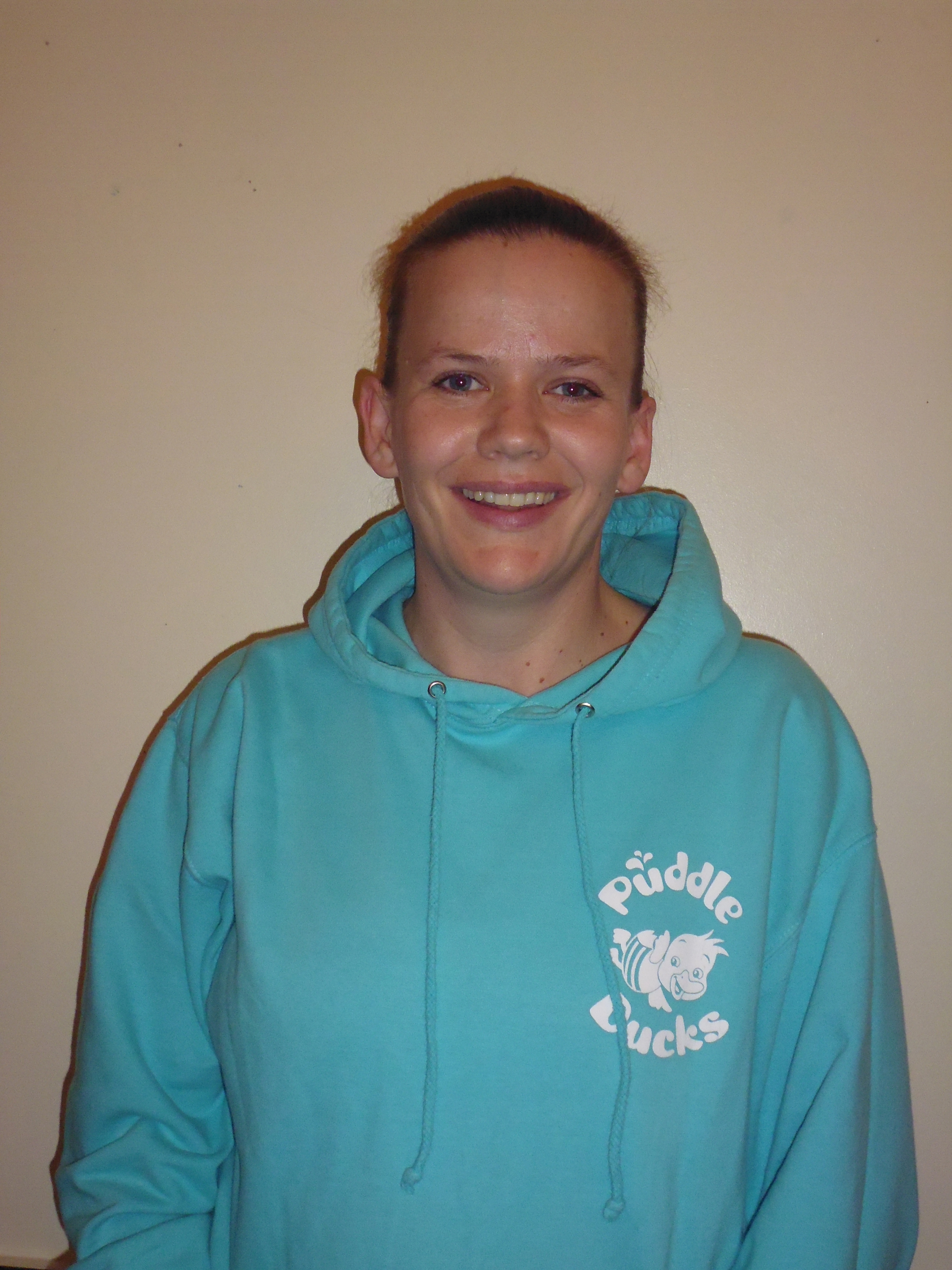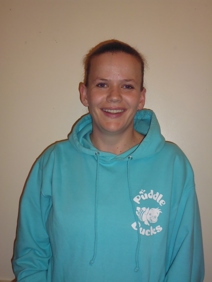 Rachael
Neve started swimming at 3 weeks old and loved it. Unfortunately her confidence has slowly gone down hill, especially since joining little dippers - hatred of woggles, floats, face in water has made classes a challenge. Only one teacher seemed to help...Jane...but as I work full time and Jane teaches mid week this didn't work...I was just getting to a point of thinking of calling it a day, when Rachael took over our classes. Wow! What a difference! Rachael talked to me about the issues, told us to bring along a bath toy and the following week 'Nessy Duck' came along. Ever since Neve has got better and better. Nessy is watching us... somehow this works... I have been amazed by her progress, she has gone from 25% participation to 90%+ and loves swimming again! I can't thank Rachael enough! Emma & Neve
Rachel is a fantastic teacher! Her enthusiastic and bubbly approach to lessons help the children and parents feel at ease while they enjoy the fun of the lesson. She takes time to make sure that every child and parent are happy within the lesson and if a little extra support or guidance is needed then she is there straight away to help. My little boy is being particularly challenging for me at the moment which has made swimming lessons a little difficult but Rachel has been extremely supportive and given some great advice! We think Rachel is amazing!!! Jessica & Joshua
She always makes the lessons fun and not just about learning. She focuses on each child and has brought my son forward so that he can now go up to dippers. Fiona & Jake
We have had lessons with several teachers, but Rachael is by far our favourite. She makes the lessons fun, safe and educational (a tough task at 8.30am on Sunday!). Her enthusiasm is spot on. She makes everyone feel at ease. Amy & Ethan
Rachel was really supportive after my daughter fell ill during a lesson and gave extra support and time out to ask how she was on our next lesson. She provides one to one assistance when needed as our daughter is new to swimming and sometimes not as confident as other children. She also give tips for learning at home. Helen & Lucy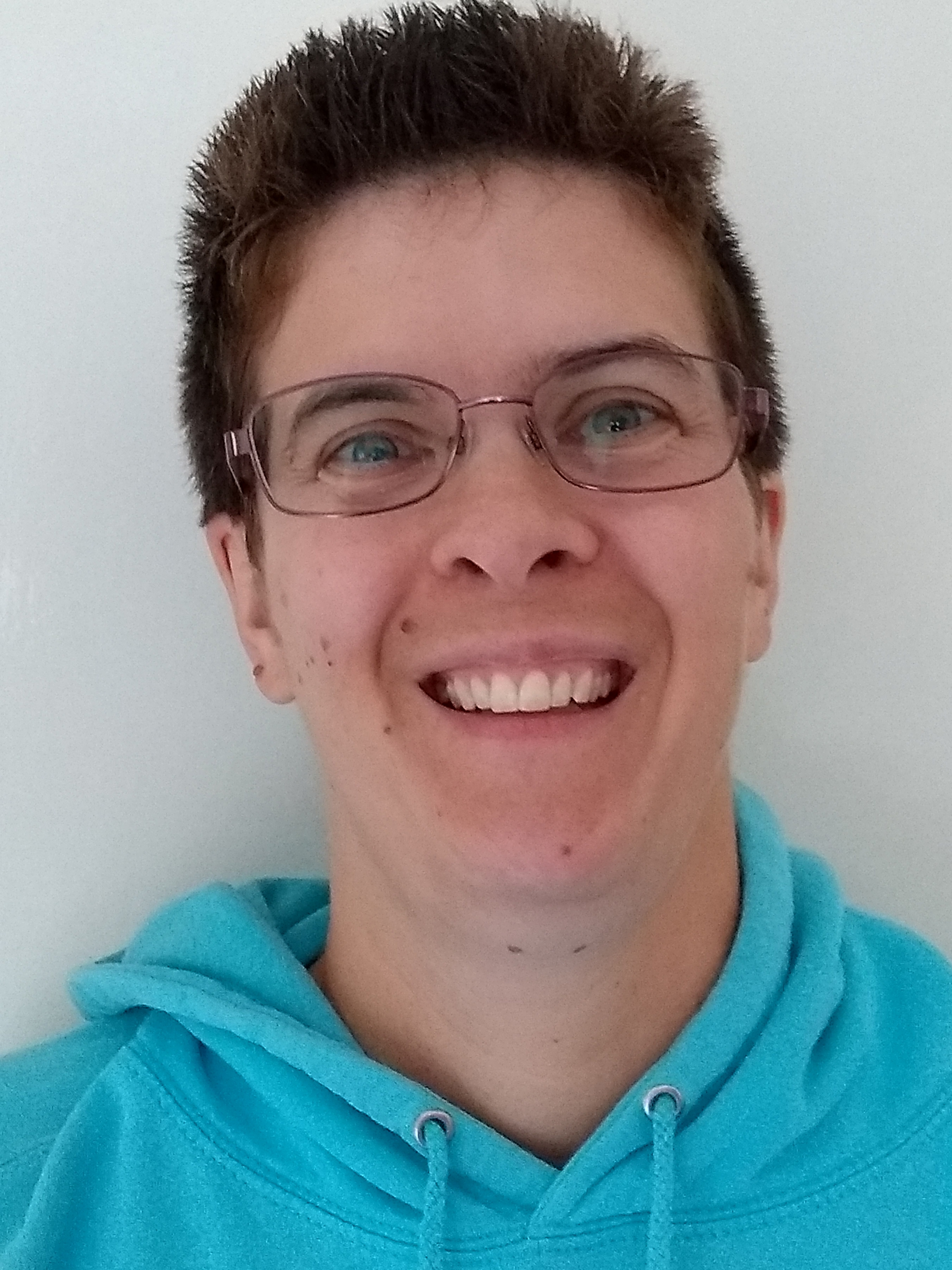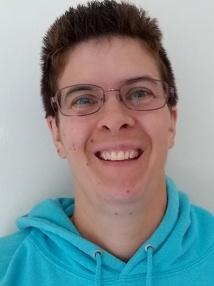 Louise
Finn loves his Saturday morning swimming lessons with Louise. She respects the limits of what he is comfortable with, enabling him to steadily grow in confidence and ability - all while having a brilliant time. Thanks Louise. Anna & Finn
Always so friendly and really makes a huge effort in every lesson to make all members feel at ease such a lovely person. Rachel & Emily
Jess had never been confident in the water, and the change I have seen through Louise's lesson has been amazing. Louise is always in tune with each child needs and remembers each week. This has created a really enjoyable time I can share with my daughter and see her progression each week. When we started Jess cried constantly, and Louise kept me calm and kept the lesson moving always giving me the reassurance I needed to give me the confidence to keep going. Myself and husband are so thrilled with the lessons and Louise's support. Laura & Jess
Lou has supported Mollie through thick and thin and always has something positive and reassuring to say to Mollie to help her confidence grow! Katie & Mollie
She's just brilliant! Rachel & Heidi
Because we are nervous about trying group activities due to bad expericances in the past and she has made us feel so welcome.. We was on the waiting list for a mon group but as we are enjoying louise's classes so much we have decided to stay put. She give lots of helpful advice and clear instructions. She seems to really enjoy her job and understands the babies needs. Rowan is allways egar to get in the pool when we attend her class. Katherine & Rowan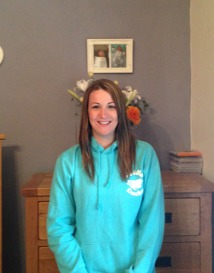 Tina
Tina is very enthusiastic and has a certain way of speaking to get the children engaged. She is incredibly patient and always praises the children. Absolutely fantastic, certainly the best teacher we have had. We were looking at moving to another class on a Sunday but this will not be the case while Tina is teaching. Danielle & Isla
Tina has supported Olivia since she started with puddle ducks and Olivia has bonded really well with Tina , Tina is very supportive towards all children and gives lots of encouragement and takes time for each individual child Olivia has learnt so much and her confidence in the water and swimming independently is all down to Tina for the wonderful job she does we will both miss her when she goes on maternity leave but wish her all the best. Vicki & Olivia
Tina is always cheerful and enthusiastic and all of the children she teaches respond positively to her. She always gets the best from the children and can always persuade a hesitant swimmer to give things a go. As well as all this she is always so friendly and makes the lessons so personal. Gemma & Duncan
Ever since my boys have had the pleasure of having Tina as their teacher their attitude for swimming has changed. They look forward to their lessons and literally run out of the door now. Fred has made great progress and Wilf has gained so much confidence. This is all due to Tina's warm personality and her ability to communicate to them at their level. I literally can't praise her enough-it is very clear to see that she loves her job and this shows in the quality of her lessons! Laura, Fred & Wilf
Since starting to swim with Tina Kyran has come on leaps and bounds. She knows when to encourage and push him to do more. He loves going to lessons and always talks about what Tina tells him to do. Joy & Kyran
My older daughter started this term having wanted to stop her previous lessons before and now she can't wait for Saturdays. She even cried when the pool had to be shut one week. Tina has encouraged her so much. Helen, Eleanor & Cordelia
Tina is always so patient with Thomas who has made great strides this term in his listening ability, and therefore his swimming! He is so determined and Tina has harnessed that determination and worked with him despite his relative immature age compared to the rest of the group. We'll miss you Tina!  Anneli & Thomas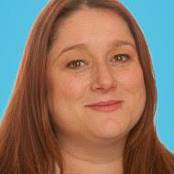 Donna
Donna has always helped to improve our sessions with Abigail and over this autumn term we have seen Abigail flourish in her swimming. So much so that we are now just awaiting a space in the next class to continue with her swimming progress. Thank you Donna. Sally & Abigail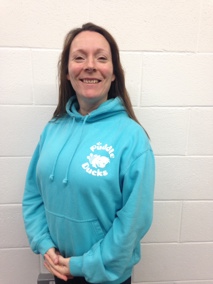 Julie
At the start of this term my daughter would cling so tightly around my neck in classes and not do any of the activities that I was seriously thinking about giving up!
Luckily, Julie has seen it all before and didn't make me feel at all uncomfortable about the fact my child seemed to be the only one not carrying out any of the activities, she just kept persevering with her and encouraging her. We're now near the end of term and I'm pleased to say my daughter now does many, (not all!) of the activities and even looks forward to going swimming and seeing Julie. Thank you Julie for all your help. Karen & Megan
Julie is full of enthusiasm for teaching .Both my children love to get in the swimming pool which at first for both was upsetting but Julie's caring nature reassured both Lilia and Sam, resulting in 2 happy children. Julie brings out the best in them xx Katie, Lilia & Sam
Julie is excellent at managing Elodie and helping her move on. She is also pretty good at managing Grandpa too! She runs a class with plenty of variety and keeps up the tempo in a pool which is just slightly too cold. Mary & Elodie Beth
Benji was really worried about being in the pool without me. Julie really looked after him and encouraged him. He's had the odd wobble but is always reassured when he's see's Julie. She has endless patience and really engages with them. Benji has a cheeky sense of humour and she gets what makes him tick and pushes him on in the best way. She and Tina are the dream team for both Benji and Joseph who have both come on this term their confidence is lovely to see. Melanie & Benjamin
On our first lesson last week Julie made us so welcome to the class, very engaging and such an enjoyable experience. I was surprised how much both Alba and I got from our first lesson! Jodie & Alba
Julie is a top teacher. She is encouraging, friendly and challenges the children in a positive way. Tiini & Viivi
I nominate Julie as she has taught Harry for quite a few terms now, it was a real struggle at first as he didn't like to put his face on the water. Julie has had such amazing patience with Harry and over the last 2 terms the change has been incredible, Harry goes under water, has progressed to stage 2 and has done his 5m, all down to the lovely Julie. Joanne & Harry
"Julie is an extraordinary teacher. She teaches me diving and helps me get better each week" Hughie
A sound lass, and great teacher. Has that extra bit if patients with the children and is more than happy to give that extra bit of support when needed. Michael & Jack
Julie has been amazing with Erin from her first few lessons of getting her in the pool to now. It's fantastic to see how far Erin has come with and her confidence has grown so much thanks to Julie.  Anna & Erin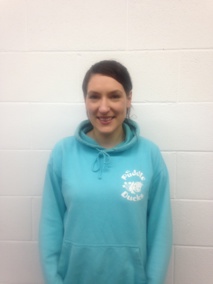 Kerry
Kerry is simply fantastic. She greets us both with a smile every week and guides us through very lesson with real skill and passion. She has made both me and my baby feel happy and confident in the water and we always look forward to our sessions. Kerry is clearly an exceptional teacher and thoroughly deserves to win teacher of the term! Laura & Henry
She made Finley feel very comfortable in the water with herself and his building his confidence up which I believe his helping him to progress. Ian & Finley
Kind, caring, thoughtful, fantastic with the children, makes our lessons very enjoyable. Sventlana & Joshua
Kerry is so patient with our little boy who is a bit of a monkey about swimming. He now looks forward to his swimming lessons and Kerry has helped to develop his confidence and we can see that he's making progress. Dylan is going to miss her in January. Andrea & Dylan
I would like to nominate Kerry. My son adores Kerry and they have a great relationship which makes every lesson fun and enjoyable for us all. Lessons themselves are fun and well structured and full of laughs. Love our weekly lessons with Kerry. Thank you. Laura & Joe