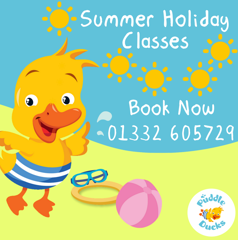 We are running holiday classes at Choices Health Club, Raynesway over the Summer.
These classes are for 3 Saturdays in August - 3rd, 10th & 24th.
The price is £39 for all 3 weeks and you can book by calling the office and paying over the phone. 
Times are as follows:
9am - Kickers
9:30am - Dippers
10am - Little Dippers
10:30am - Splashers
11am - Floaties
11:30am - Little Dippers (if demand is high and the 10am class is full)
These classes give the perfect chance for children to practice their swimming skills, learn new ones and avoid a long break over Summer. New customers are welcome to join too and 3 weeks is a lovely taster to get know what Puddle Ducks is all about. 
Please contact the office to book a place  - 
Tel: 01332 605729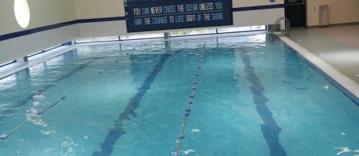 T&C's apply
https://www.puddleducks.com/media/5483/puddle-ducks-lessons-terms-conditions.pdf
Please note - We do not provide 'Courtesy Classes' for Holiday Class bookings and you are not able to book a 'Courtesy Class' as part of a Holiday Class booking.