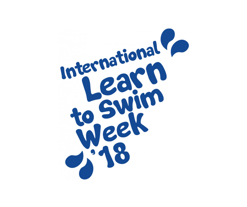 One of, if not the most important aspect of learning to swim is being safe in the water. In our swimming classes we ensure that personal survival skills such as reaching for the side are taught very early on so that they become second nature to your child.
On top of the personal survival and lifesaving skills that are regularly taught in our lessons and as well as the water confidence that is picked up along the way, we hold three Pyjama Weeks a year, where swimmers go to their swimming lessons in their PJs. This gives all of our swimmers a regular session where the babies/children are exposed to what it might feel like to be in the water with their clothes on. Whilst we don't positively encourage our swimmers to jump into the water whenever they can fully clothed – quite the opposite – we can provide them with the opportunity to see how it would feel to be in the water, following an accidental submersion/fall into water, showing them that they can still swim,practice turning etc.
Our summer pyjama week, which is running from 21st May to 27th May 2018, coincides with the Swimming Teachers Association's Learn To Swim week where water safety is promoted throughout the country.
Here are 7 important tips to help you and your little swimmers to stay safe around water.
Children will gravitate towards water. Teach them to never enter the water without your supervision
Pay attention to safety advice. Always be on the look out for warning signs and learn what the different coloured flags mean at the beach.
Stay safe in the sea. Always stay in a safe depth. Never use inflatables. Beware of rip currents and if caught in one, swim parallel to the shore.
Do your research. For water based activities discover the safety arrangements and whether there is lifeguard cover and ask local people for advice.
When away on holiday, keep practicing. Do the activities you usually do in your swimming class to make your little one a better (and safer) swimmer.
Test their safety knowledge. Use a fun game or quiz to ask your little swimmers what water safety tips they've learned, whether this is on holiday or in their swimming lessons.
Learning through play builds through confidence. Keep our safety tips at the back of your mind and make sure you and your little swimmers enjoy yourselves!
If you are interested in finding out more about Puddle Ducks baby and children's swimming classes in Doncaster, Selby, Gainsborough or Grimsby please take a look at our pools and classes here or contact us on 07884 933789 or email Doncaster@puddleducks.com.
Baby & Pre-School: (0-4 years). A wonderful bonding experience, their progressive lessons instil a water confidence and love of swimming. Whether you have tried swimming with your baby or toddler yet or not, Puddle Ducks' individually tailored activities mean that your child gets the attention they need in a class to suit their age and ability.
Swim Academy: (4-10 years). Whether your child is coming from a pre-school class, or has never been in the water before, you can be sure that they will get the attention that they need as our activities are individually tailored to suit each child.