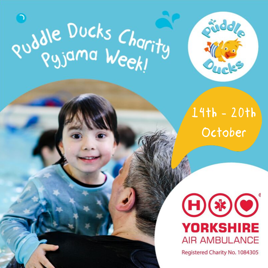 Thank you to everyone who helped us choose our nominated charity for 2019/20. 
We have our Charity Pyjama week coming up and this year we will raise funds for Yorkshire Air Ambulance! 
During PJ week we will be asking for voluntary donations of £2 per child, or even better we'd love your Puddle Duck to be sponsored for completing a personal survival lesson plan in their PJ's! 
The child who raises the most money for our nominated charity will will a prize from Puddle Ducks Head office. 
Download a sponsorship form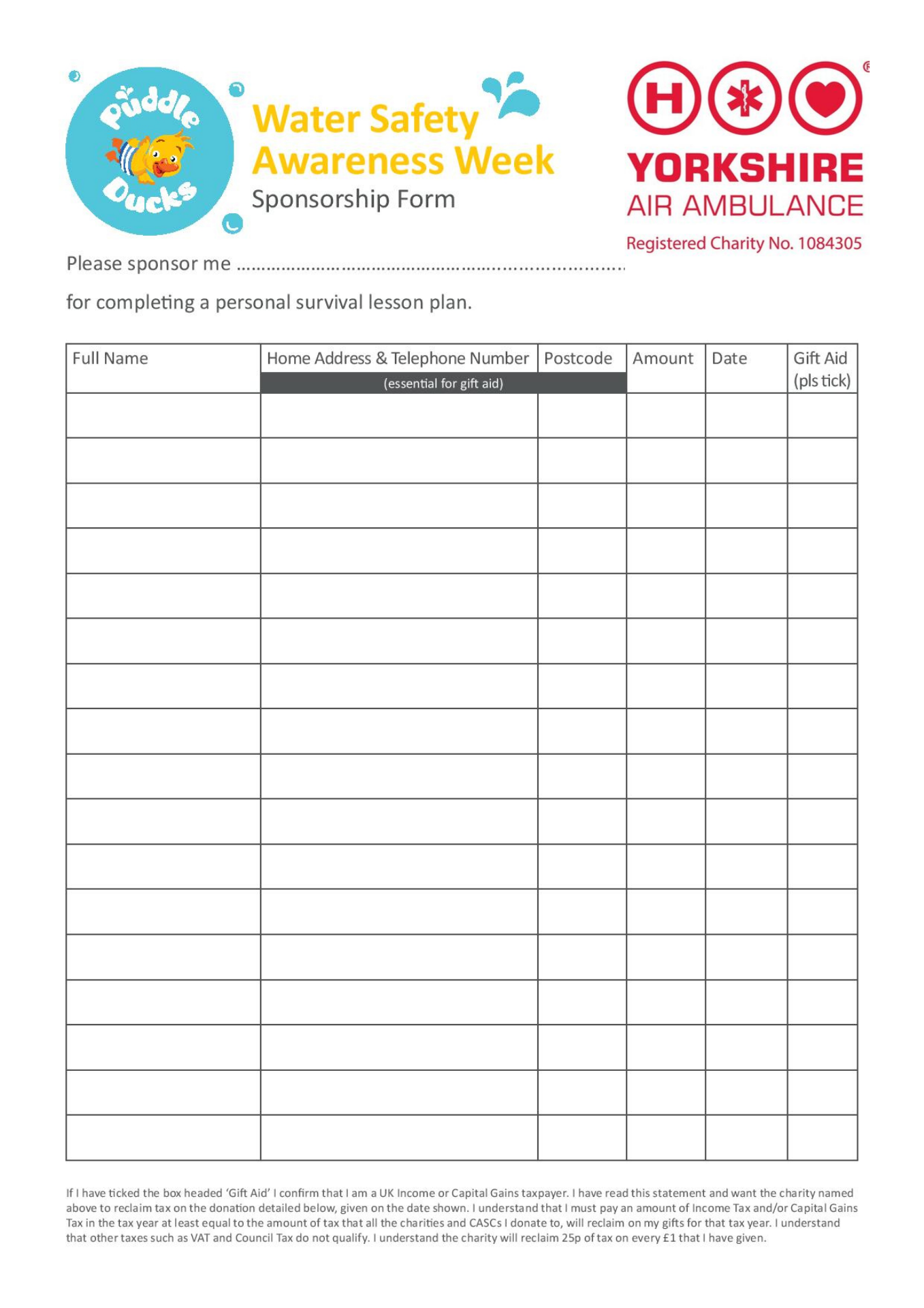 We look forward to seeing you in your PJ's in the pool during classes 14th October to 20th October 2019!