This week across the UK it is Maternal Health Matters Week, which is coordinated by the Perinatal Health Partnership.
Locally we are proud to support the new Doncaster Pandas foundation, a member of the maternal mental health alliance, set up by three Doncaster mums earlier this year. The first peer group in the area for parents suffering with pre and postnatal depression, the group hold free sessions 1pm to 3pm every second Tuesday at Rossington Family Hub.
Between 15-20 per cent of women will experience a mental health illness during or after pregnancy and one in ten dads suffer from post-natal depression too. Any level of mental illness can have a huge impact on families and one of our lovely mummies, who has swum with Puddle Ducks since her little girl was 3 days old, has shared her honest story of dealing with perinatal depression.
As Zen Baby Doncaster, RachAel works closely with Doncaster Pandas through her work and recently helped raise awareness of pre and post natal depression by creating a calendar – Bodies Beyond Babies.
Here is her story...
"I suppose my prenatal depression started the moment I began to bloat. We are not taking a lovely, little bump but Full On Bloating (face, tummy, hands, feet) around week 4. The sudden change in my physique wasn't something I was prepared for and I struggled to identify with it.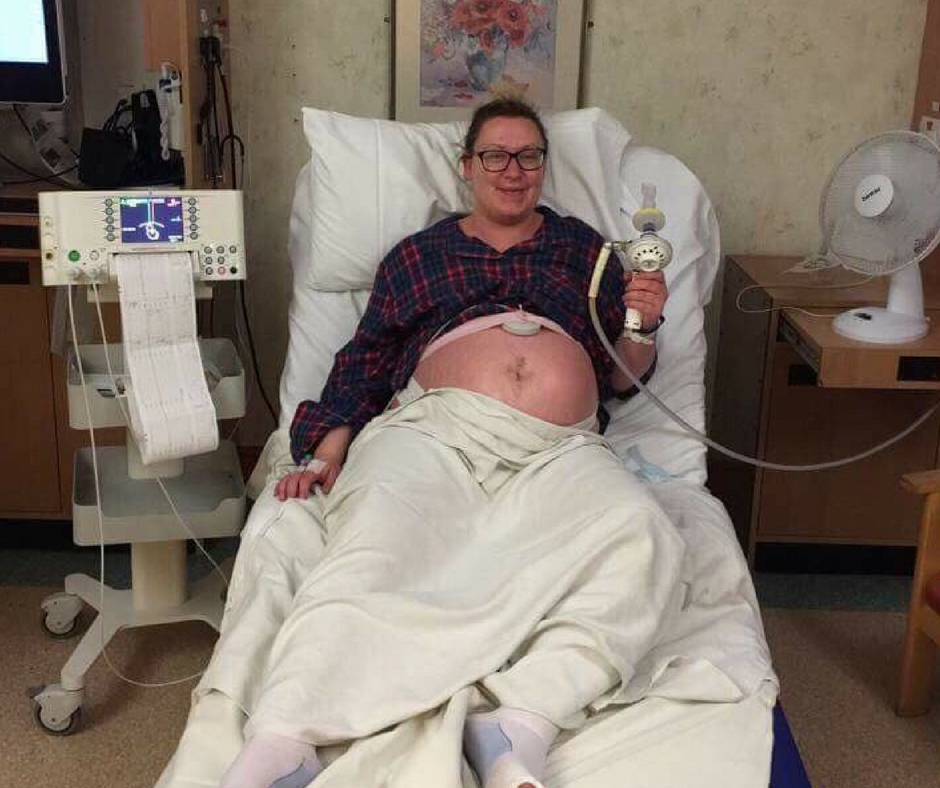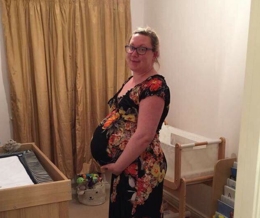 Around 6 weeks, the sickness started. I remember exactly where I got sick the first time and felt pretty cool about the whole thing. I'm sure I even joked to my partner about how minor the experience was ... Boy, did that change!

The sickness was gut-wrenchingly severe. I threw up so hard, that my face swelled and I burst blood vessels in my lower eyelids. I tried to cling on to the fact that the sickness would stop around 16 weeks but it didn't. I was incredibly ill all the way through.

It really affected my mindset and my work. I slept for hours and couldn't face doing anything remotely academic (I was a teacher). I just wanted to cry.

As soon as my teaching day was over, I'd go home and sleep. All evening. I'd also continue sleeping through the night (when I wasn't being sick) - so debilitating.

Physically, I was a big pregnant lady. I was massive. I had so many comments on my size and how big the baby would be; I would obsess over all of this. I worried I'd made my baby obese or that the baby would develop diabetes because of something I did. I couldn't rest; I was too anxious.

As I grew, joint pain developed. The pain became so excessive, I couldn't sleep. So I began crying most nights before bed. I was exhausted, anxious and felt so ridiculously responsible for the welfare of my unborn child. It was too much to bear.

My labour was long (90 hours from start to finish). I ended up having a c-section which threw my brain and body into such a shock. It took what seemed like forever to recover and my abdomen is still very firm and rounded, even now (my daughter is 2).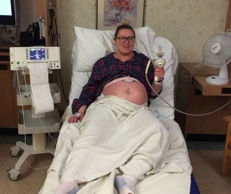 Postnatal depression manifested itself in how my brain responded to my daughter's cries. Basically, I'd feel a 'pain'. I can't really describe it but the sound of my daughter crying, would shoot through my brain, like a bullet. I always assumed it was a primitive response, but the feeling never really calmed. I still get it sometimes even today. Those days are tough.

I love my little girl an insane amount. The bond we have is insanely special and wonderful.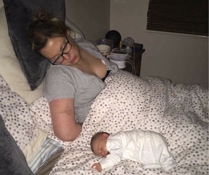 I am such a strong woman for going through what I went through and I have the honour of raising a beautiful, little human being, who ever-amazes me.

All I want to say is: if you're worried, anxious or feeling unhappy, please push to talk to a professional. It might be hormones or 'baby blues' but, still: is it ok to be left to feel sad just simply because?

I hope my story helps others to come forward and talk. Don't feel you're not valued.

You are.

You are so valued and so loved but please reach out and talk to someone."
The next Panda's session will take place on Tuesday May 8th at 1pm, Rossington Family Hub. For more information and to find out more about Pandas Foundation here. www.pandasfoundation.org.uk/ or on their facebook page www.facebook.com/doncasterpandas/
We appreciate RachAel sharing her story. See more articles at Zen Baby Doncaster and take a look at the wonderful pregnancy yoga and baby massage classes that RachAel runs in Doncaster. Baby Massage can actually help alleviate some of the symptoms of Post Natal Depression, so she is a lady worth talking to. You can also find lots of helpful information on her facebook page www.facebook.com/ZenBabyDoncaster/. 
Find out more about the Perinatal Health Partnership here at www.facebook.com/pg/PerinatalMHPartnershipUK