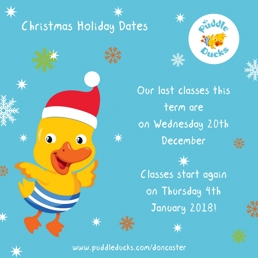 We have had an amazing Autumn Term!
It has been brilliant to see so many little one's progress on their swimming journey and it has been our first term of offering Swim Academy Classes in Doncaster. 
We look forward to seeing everyone again in 2018 for more fun in the pool! 
Remember that there are no classes between 20th December and 4th January. 
Happy Christmas!