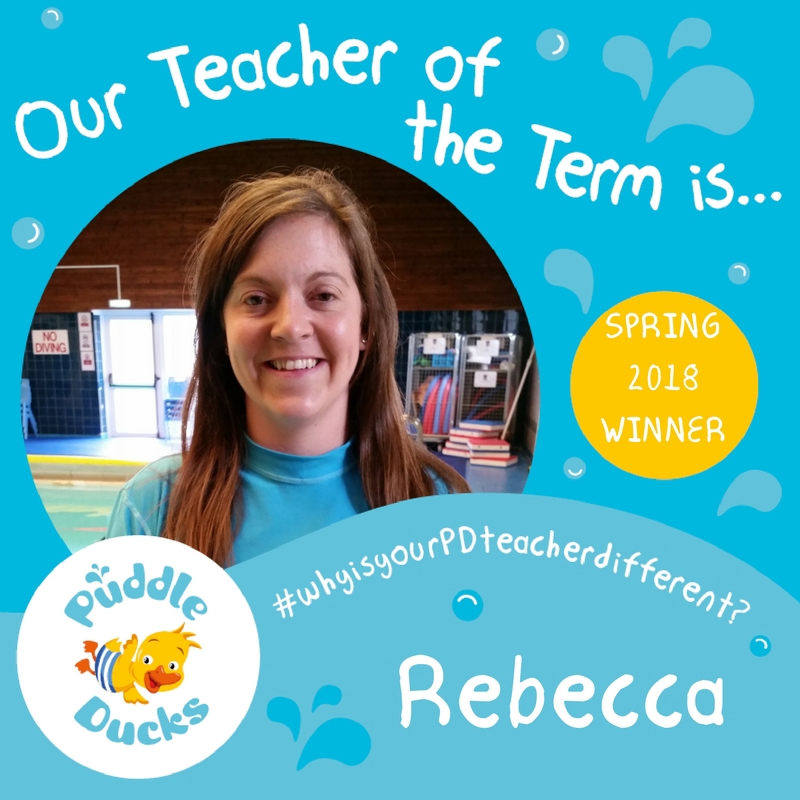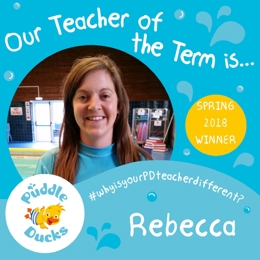 Thank you to everyone who nominated their teacher as Teacher of the Term. 
We gave the task of reviewing all of the nominations to one of our Puddle Ducks mums and lovely mummy blogger Natalie from Mumworthy. After much deliberation, Natalie chose this winning nomination:
"Rebecca is so friendly and knowledgeable , she has made swimming my favourite pass time with Willow. We look forward to every Thursday! I'm now confident in putting Willow under the water something that I was very nervous about doing thanks to Rebecca's support."
Thanks to Gemma, mum to Willow, who swims at DW Fitness Gainsborough for your nomination and huge congratulations to Rebecca who is our Teacher of the Term! 
Natalie from Mumworthy commented that she chose this nomination because having "a teacher to support you in finding your most loved activity with your child is priceless. Swimming clearly gives this family so much joy and I can imagine the excitement and laughter each week. They have great affection for their teacher and a very worthy winner!"