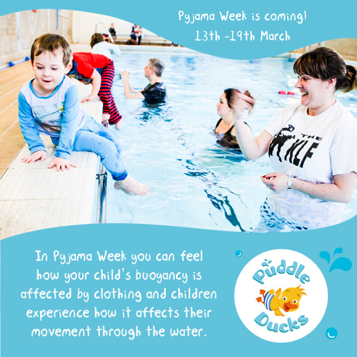 Our termly Pyjama Week will run from 13th-19th May. 
If you have never experienced one of our Pyjama Classes before, you can find out all about them and why they are so important here.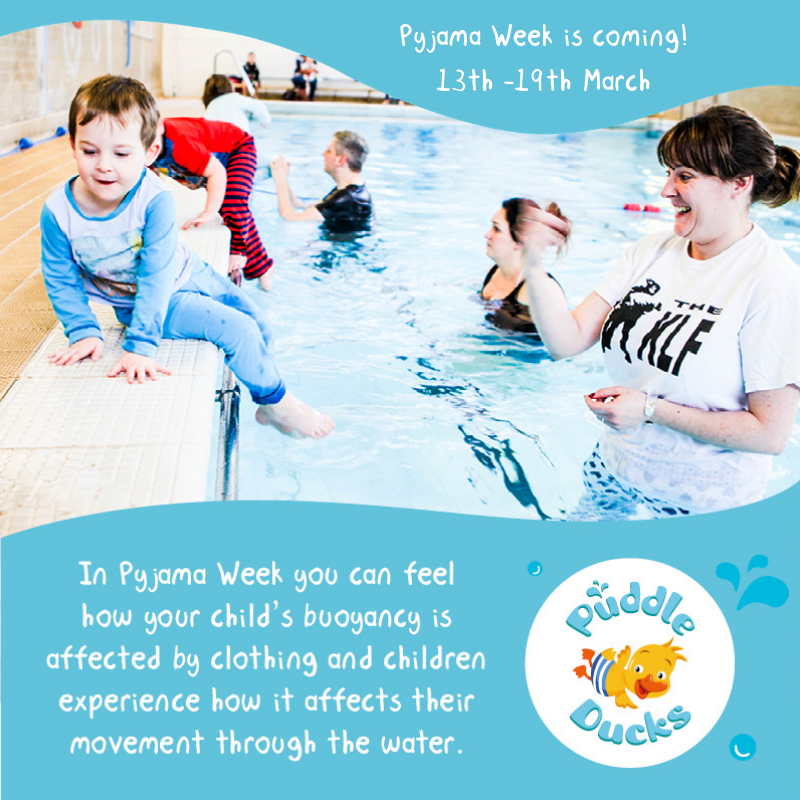 Remember that both children and parents (if you're in the pool) will need to wear your PJ's! It will be helpful to bring a plastic carrier bag for all the wet pyjamas as they make bags and towels very wet.