Baby & Pre School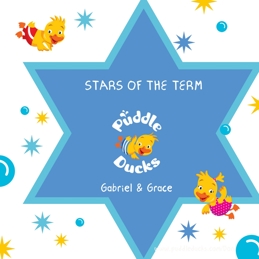 Congratulations to...
Gabriel, a Splasher at Epworth Swimming Pool, nominated by Teacher Liz.
"I can not express enough how proud I am as Gabriel's teacher. Looking back over the term,  I can not think of one occasion where Gabriel hasn't had a smile on his face throughout his lesson. Week after week, Gabriel has been so consistent. As soon as he sits on the mat ready to get in to the pool, he is excited to be there and he kicks his legs straight away. Over this term I have watched Gabriel's strength increase incredibly in his upper body and he is so confident and secure in the water now. He really does like to live up to the Splashers class name, as he loves to splash his hands throughout class. Well done Gabriel, week after week you have been such a pleasure to teach!"
and 
Grace, a Little Dipper at DW Fitness Gainsborough, nominated by Teacher Rebecca. 
 
"Grace has been coming to Puddle Ducks a long time now and I have seen her go through many stages in her swimming journey. In Splashers, she absolutely loved her swimming and then shortly after moving to Kickers, she went through a phase of not wanting to be taken from mum. She would get very upset if I tried to take her for a swim. Seperation anxiety is very common at this age and although Grace experienced this for a term, she quite quickly moved past it and started enjoying her swimming again. This term has been an amazing one for Grace, starting the term as a Kicker and ending it a Little Dipper. Grace is so confident in the water.  When doing swimming on the woggles she doesn't stop kicking and her reaching arms are brilliant. We are now working towards putting her face down in the water when she blows her bubbles. She does everything that is asked of her, with some beautiful swims to the wall and turns off the wall to mum/dad. But most importantly Grace enjoys every lesson! Grace has come a long way in her Puddle Ducks journey and I am very proud of her."
Swim Academy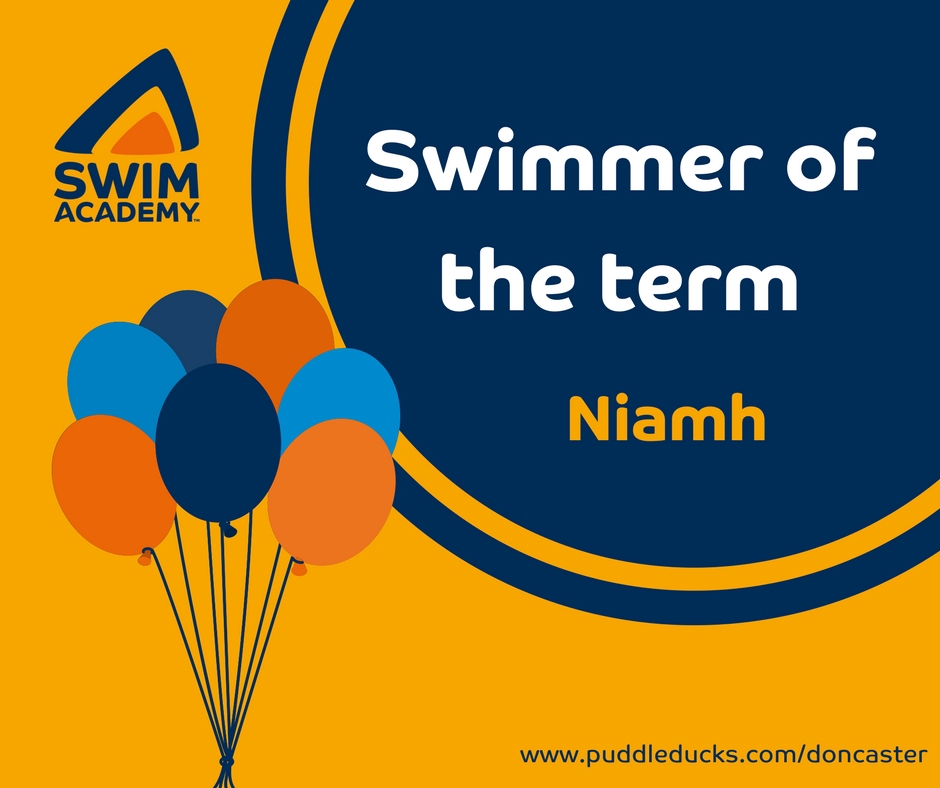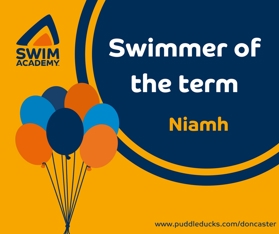 Congratulations to...
Niamh, Level 2 Swim Academy at Willow Lodge, Bubwith, nominated by Teacher Vicky.
"Niamh recently joined us in Swim Academy after a break from Puddle Ducks. When Niamh left Puddle Ducks she was a an amazing swimmer and had successfully achieved her 5m. The time away from us hadn't been easy for Niamh with regards to swimming and she had lost a little confidence along the way, so she joined us in Level 1. From the start, Niamh began putting her all into her swims. It was clear she was still a little nervous, but was doing brilliantly, so much so that we put her into Level 2! Niamh is an absolute pleasure to have in class; she listens to every instruction, takes on all feedback and is doing amazingly well learning new strokes. I'm so glad to have Niamh back in class. Keep up the good work, you are doing brilliantly."