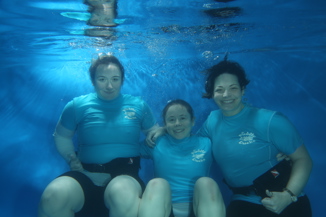 We will be running our next underwater photoshoot on Saturday 12th November at Epworth Pool, Burnham Road, Epworth, Doncaster, DN9 1BZ between 2.30pm and 5.30pm. 
For all the information about the shoot, the photographers and the cost of the photos etc click here.
How to book in

All you have to do to book your slot is call us on 07884 933789 or email doncaster@puddleducks.com - your place will be confirmed once payment has been received. The booking fee is £35, (Please note: this only covers the cost of the shoot and does not include any prints).
The photoshoots are very popular so please book quickly to avoid missing out. The photos will make the perfect Christmas gift for those doting grandparents and other family members!
We can't wait to capture some amazing images of your little ones.