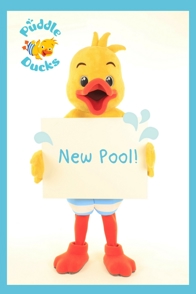 We are pleased to share some great news!
From 29th September, we will hold our fabulous baby and pre-school classes at Coppice School in Hatfield. 
These classes will be on Friday afternoons as follows: 
Floaties 2.00pm 
Splashers 2.30pm 
Kickers 3.00pm 
Little Dippers 3.30pm 
Click here for more information about classes at this pool.