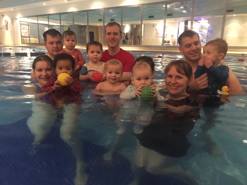 A huge thank you to everyone who has taken part in our Pyjama Week activities. 
We have raised over £700 for our nominated charity - Sheffield Children's Hospital Charity - through donations in cash, our raffle and on our JustGiving page. 
We can announce the winners of the raffle prizes are: 
Green tickets
5- Leah Williams- Prosecco and chocolates set
45- Olly England- 2 for 1 golf voucher
17- Alex Sier- 2 x tickets for Jack and the Beanstalk at CAST
13 Reuben Bennett- 2 for 1 golf voucher
36- Finley Johnson - 2 for 1 golf voucher
Blue tickets
217- George Wilson- Puddle Ducks Gift Set
401- Sophie and Lucy Miller- Coconut body butter
225- Florence Mace- 2 for 1 golf voucher
360- Bertie Snell- Gravels Fruit Basket, from Gravels Fruit and Veg shop in Epworth
291- Ivy Cromack-Bird- DW Fitness day pass
Orange Tickets
109- Christopher Osborne 2 for 1 golf voucher
33- Jessica Riley 2 for 1 golf voucher
132- Reagan Martin- Forever aloe Gift Set
3- Jessica Bryan- coconut body butter
88- Daniel Tuff- 2 for 1 golf voucher
Yellow Tickets
5- Ray Chapman- Laithwaites wine
415- Lewis Evans- 8 week block of Puddle Ducks lessons
97- Lucy Johnston- DW Fitness Day Pass
10- Leo Topham- 1 month Fitness Camp with Isle Lose It
403- Alfred Turner 2 for 1 golf voucher
6- Sidney Stringer 2 for 1 golf voucher
408- Daisy Clark- coconut body butter
30 and 32- April Perry- £50 voucher for the Crown at Bawtry and Juice Plus
126- Tina Cawood 2 for 1 golf voucher
64- Lena Plevey- voucher for Deja Vu Bistro in Thorne
44- Lilly Smith- kids baking set from Charlie and Jane
134- Phoebe Foster- £20 voucher for Hidden Gem Beautique in East Lound
Well done everyone and thanks again for your support. Speak to your teacher in class to get your prize:-) x 
We really appreciate your participation in PJ week. If you would like to print a certificate for your child, you can download one and print it out here. 
(Pictured, one of our classes at DW Fitness Selby)