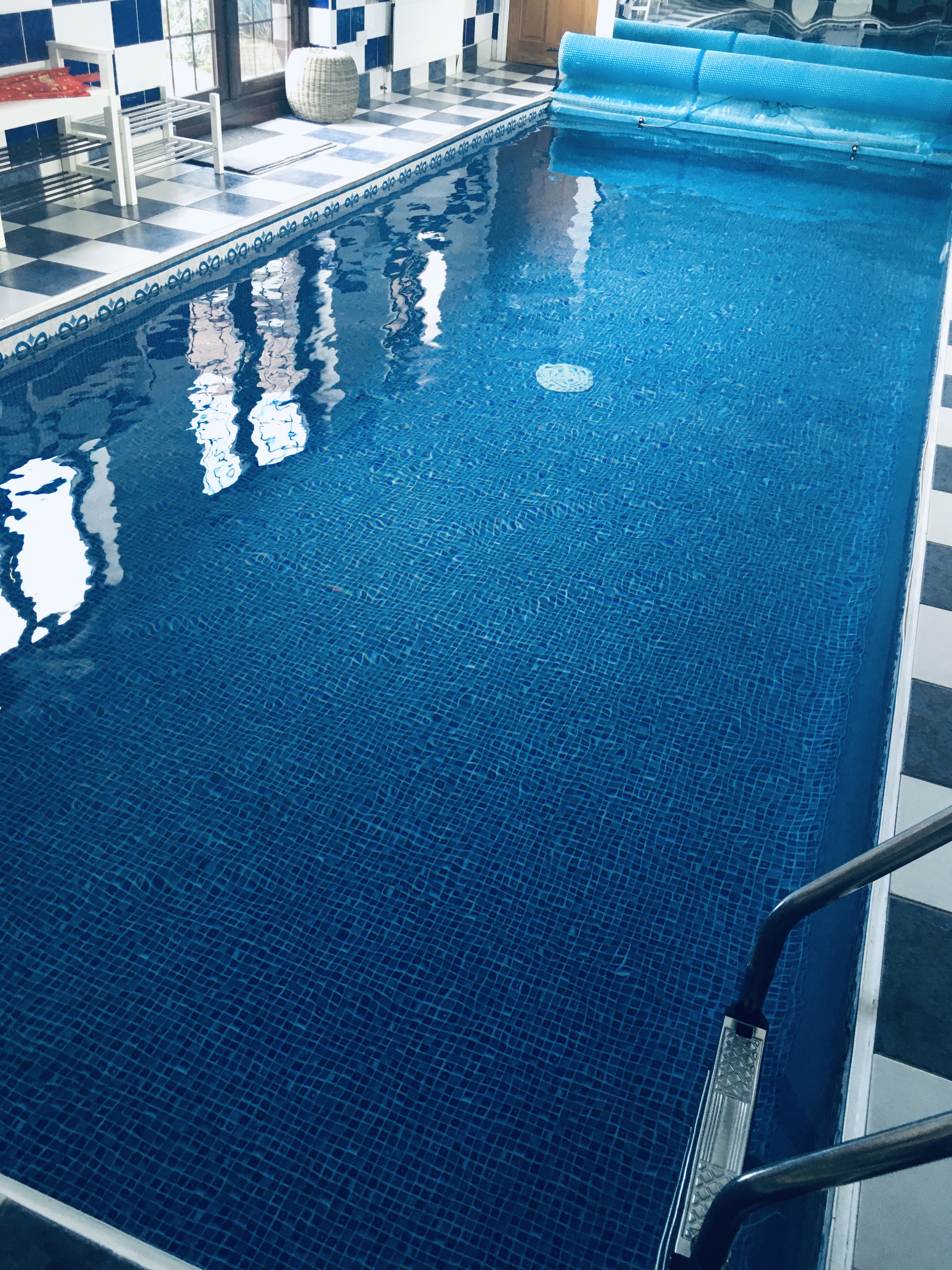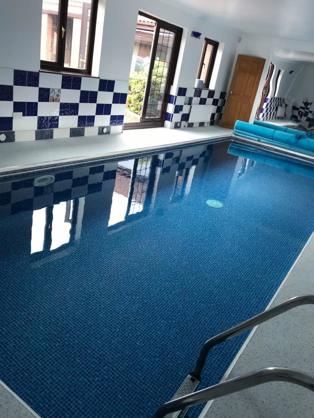 All you need to know – Austerfield Private Pool
The Grange, Church Lane, Austerfield, Doncaster, DN10 6QY 
IMPORTANT: Please read this STAYING SAFE AT AUSTERFIELD PRIVATE POOL document and watch the video above BEFORE attending your first lesson. It details all the procedures we have in place at your pool related to staying safe during COVID-19
We can't wait to welcome you to Puddle Ducks at this lovely private pool in Austerfield, Doncaster. In the meantime, here's some information that we hope you find useful. Have a splashtastic time!
 
Location: Church Lane, Austerfield. It is located just off the main road running through the village (A614) (from A1(M) leave at Blyth and head towards Bawtry on the A614/A638. Go through Bawtry, turn right after the petrol station (located on the left hand side) and Sainsbury's Local (on the right). This is Station Road and it brings you into Austerfield. Soon after the Mayflower pub, look for a phone box opposite KAM (Keith Ashton Memorials) and turn right just before it. Turn into the driveway and drive straight down. The Grange will be straight in front of you through the gates. If you are travelling from Rossington/Auckley/Branton/Haxey/Epworth, the entrance to Church lane is on your left just after the phone box (almost opposite KAM). PLEASE USE THE BLUE DOOR ON THE RIGHT TO ACCESS THE POOL. 
Procedures to follow post-Covid: We have put together some information to help you when swimming at Austerfield. This includes arrival, changing and departure procedures. Please click here to read the pool information.PLEASE NOTE: As we have a record of who is attending our lessons through our booking system and registers we are able to track and trace should we need to. We will have the NHS QR Code available to scan on your phone too. 
Parking:  Parking at the venue is limited so we ask that customers park considerately to maximise the number of cars that can park at the property. Parking in the laybay next to the telephone box at the end of the driveway is permitted but only as a last resort. 
There is parking available in front of and around the property. You can park in front of the pool which is on your right as you enter the property. Please park in two rows of three. There is also spaces for two cars in front of the garage as well as 2/3 cars along the wall and another 3 or 4 down the side of the house on the grass (the owner does not mind parking on the grass, this is much preferable than parking on the road. PLEASE DO NOT PARK ON THE NARROW ROAD THAT LEADS UP TO THE HOUSE, THIS IS CHURCH LANE AND MUST BE KEPT CLEAR FOR ACCESS BY ANOTHER PROPERTY NEXT DOOR TO THE GRANGE.  
PARKING AND EXIT ROUTE FROM THE POOL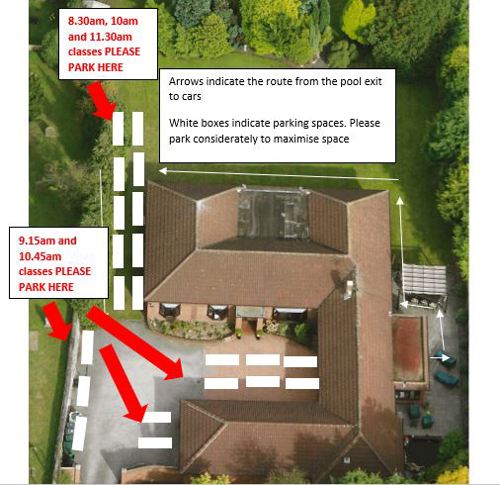 Essential Information:
Please enter via the door to the right of the main private house entrance.                                                                          
Customers and spectators must remove shoes on entering the building and place in  bag to carry through with you to place near the exit (you will be shown this on arrival)
WE REGRET THAT AT THE PRESENT TIME NO SPECTATORS ARE PERMITTED. ONLY ONE WITH EACH CHILD WHO IS SWIMMING
A well-fitting (tight) neoprene swim nappy or costume – available to purchase from the Puddle Ducks shop, must be worn with a disposable swim nappy or one of our environmentally friendly Nappy Wraps & Liners underneath until the child is dry. Why not buy one of our great value Swimming Kits which contain everything you need for your swim lesson?
You can find lots more useful information about attending our swim classes on our FAQs page.                 
Exclusivity: Puddle Ducks have exclusive use of the pool during hire times
Changing Rooms:  There is a small changing area poolside with pop up tents for privacy. These will be used AFTER swimming. There are also two further rooms next door to the pool area which will be used for undressing on arrival. 
Access: Through the pool's main entrance. The current Covid arrangements do not permit spectators unfortunately. This will be reviewed post Covid.
Showers: Please have a shower at home before coming swimming. This is to try and keep the pool water as clean as possible to avoid excessive use of chemicals.
Technical Information:
Pool temperature:        32 degrees C
Pool dimensions:          9m x 3.66m
Depth:                           1.2m throughout
Maximum Class Ratio:   6 Children/Adult pairs:1 teacher
Poolside Assistant:        Yes 
Helping you to make your special time last even longer … that's the Puddle Ducks' difference:
We like to make life fun and easy for our Puddle Ducks customers so here are some local places we think you and your children may like. You could even meet up before or after the classes with your Puddle Ducks classmates.
Closest Cafe and Play Area
Feast, Bawtry- Located at 20 Station Road, Bawtry, DN10 6PT. Yummy lunches, snacks and scrumptious cakes!
Closest Play Park
Kings Wood, Austerfield, Doncaster DN10 6DQ. Brilliant for a short walk before or after your swimming lesson.