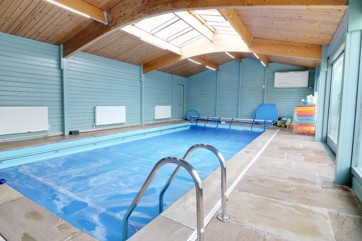 All you need to know – Oak House Private Pool
2 Bawtry Road, Tickhill, Doncaster, DN11 9HA
We can't wait to welcome you to Puddle Ducks at Oak House – in the meantime, here's some information that we hope you will find useful. Have a splashtastic time!
Location: Oak House
Parking: There is plenty of parking available on the property's grounds. Parking is provided on the gravelled area at the back of the pool building and along the gravelled road/path. If necessary, please park on the grass but leave a car door's width to allow other customers to enter and leave their cars. Please park considerately, without blocking anyone in. The pool is located at the back of the property at the bottom of the garden. 
PLEASE TAKE LOTS OF CARE WHEN DRIVING ONTO THE PROPERTY'S GROUNDS AND ROUND TO THE POOL. CHILDREN MAY BE PRESENT SO PLEASE ADHERE TO A 5 MPH SPEED LIMIT
Essential information:
A well-fitting neoprene swim nappy must be worn with a disposable swim nappy or one of our environmentally friendly NappyWraps & Liners underneath if your child is in Floaties, Splashers or Kickers and in other programmes if they are not potty/toilet trained. Why not buy one of our great value Starter Packs which contain everything you need for your swim lesson?
All Swim Academy Children must wear swim hats in the pool. You can find these plus our range of goggles and other Swim Accessories here
You can find lots more useful information about attending our swim classes on our FAQs page
Poolside spectators are permitted here at any time. Outdoor shoes must be removed in the porch and left on the shoe racks provided. Spectators must also remove shoes.
Please refrain from eating messy snacks in the changing areas so we can keep them as clean as possible.
Please refrain from using talcum powder as this can cause problems with the pool chemicals
Please take all nappies home with you. There are no facilities for commercial waste disposal.
The property has a septic tank so please refrain from flushing anything except toilet paper down the toilet.
Please have a pre-swim shower (adults and little ones) before entering the pool to keep the water as clean as possible
Please can we ask that talcum powder is not used prior to or after swimming.
A play pen is provided to keep little ones safe whilst changing.
Changing Rooms: 
One large changing room is provided, separated with curtains for privacy. Separate male changing can be made available if required. Please ask on arrival.
There are some changing tables provided, however we do recommend you bring a changing mat to change baby safely on the floor or for use on the changing tables. PLEASE DO NOT LEAVE BABIES UNATTENDED ON THE CHANGING TABLES. We recommend not changing babies on benches.
No lockers are provided so we recommend you leave valuables at home
Our classes can get busy so please be courteous to other parents. Please leave your belongings to one side and/or hung up to make way for other customers. Please try not to arrive more than 15 mins before the start of your lesson and to vacate the changing area as quickly as possible after your class to make room for the next group of parents (again 15 mins afterwards if possible)
Please note that the curtained areas are provided for privacy.,We ask that they are not "reserved" and made available for others arriving whilst lessons are happening.
Exclusivity: Puddle Ducks have exclusive use during hire.
Access: Pool access is directly from the garden at the property. PLEASE CLOSE THE DOOR AFTER YOU HAVE ENTERED THE BUILDING TO AVOID LETTING HEAT OUT. The poolside assistant will take a register and answer any queries.
Technical Information:
Pool Temperature: 30-32 degrees C. Warmers may be required for younger babies at this pool.
Poolside Assistant: There is a poolside assistant at this pool
Depth: 1.2m throughout
Maximum Class Ratios: 8 children/adult pairs:1 teacher
Directions
PLEASE BE AWARE THAT SOME SAT NAVS WILL NOT TAKE YOU TO THE RIGHT ADDRESS. PLEASE FOLLOW THESE DIRECTIONS INSTEAD
From Bawtry
Follow the A631 from the market square (The Crown Hotel), leave Bawtry on
the A631 heading towards Tickhill.
You will pass Plumbtree Industrial Estate and a turn to Harworth. Keep on the
main road. You are now on a long straight section of road, there are houses
on the left hand side, look out for a bus stop and a white wall on the left hand side, this is Oak House.
Drive in through the black gates and go right to the back of the garden. The pool is in the building on the left.
From Tickhill
Follow the A631 from the market cross, leave Tickhill heading towards
Bawtry. You will pass the Rock House care home on the left, keep going straight ahead, up the hill, just after you leave the 40 Mph zone you will see some houses on the right hand side and a bus stop.
Oak House is the second property on the right hand side it has a white front wall and
black gates.
Drive in through the black gates and go right to the back of the garden. The pool is in the building on the left.