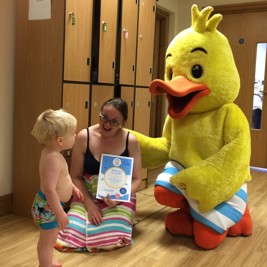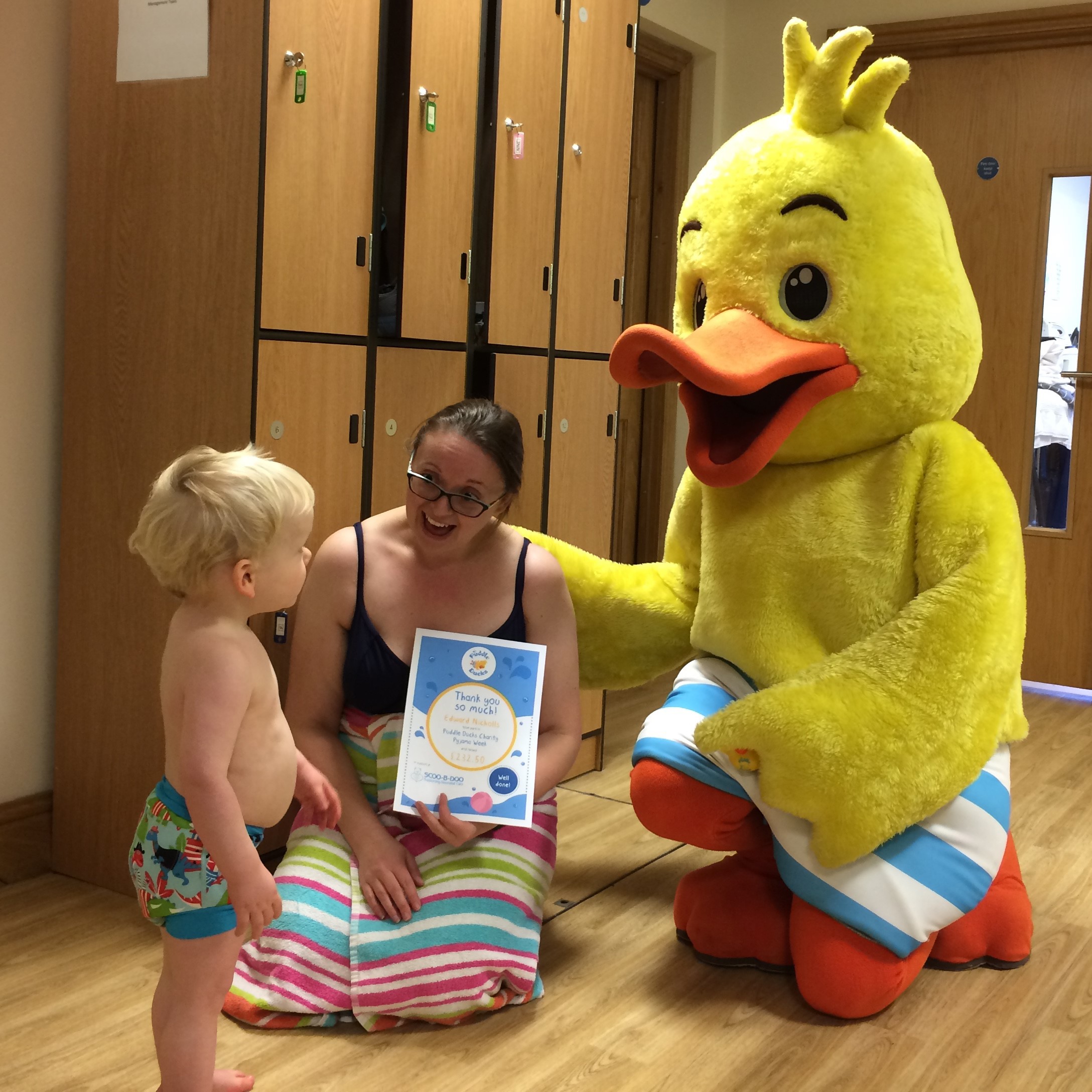 A huge thank you to our customers in Cheltenham, Gloucester and Stonehouse who raised money through sponsorship of their child, or by donating at the pools, during Pyjama Week. The kindness and generosity for Scoo-B-Doo has been amazing!
Each Autumn we hold a charity Pyjama Week, and following a vote on our facebook page, our customers chose to raise money for Scoo-B-Doo, a local charity who support the Neonatal Unit at The Royal Gloucester Hospital.
Children and parents asked their friends and relatives to sponsor their child for completing a personal survival lesson plan in their PJ's. Also, customers donated through collections boxes at the pool and nearly £500 of the total raised, was through collection boxes at pools.
Three times a year we hold a Pyjama Week where children aged 0 – 10 come to their swimming lessons in their PJs to learn about water safety and personal survival skills. 
If accidents happen, often it's when fully clothed. Swimming in clothes increases their level of confidence in the water and we also teach them vital water safety skills. We cover manoeuvres such as turning and reaching for safety, and our older swimmers learn what to do if they were to find someone in need of help in the water.
We do all of this whilst ensuring the children have lots of fun.
Click the link for more information on Pyjama Week.
Picture caption: Puddle thanking Edward and his Mum Hayley, for their amazing fundraising during Pyjama Week.
Home Page: Splashers Grace and Flora and their parents, at their class with teacher Emma at Honeybourne Gate in Cheltenham, during PJ Week.