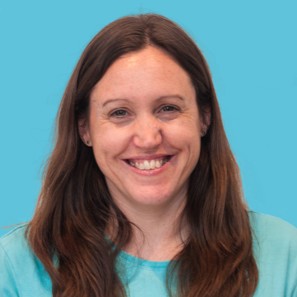 Emma started swimming with Puddle Ducks when her little boy was 8 weeks old. He's now 3 years and in our Dippers class!
Emma says "I love working with little ones. I used to run a Girlguiding Brownie Unit in Stroud for 3 years whilst working full time in travel. After seeing my little boy's progress in the pool, I decided I really wanted to work for Puddle Ducks and be part of our amazing programme that teaches children to swim.
I became a Poolside Assistant in early 2017 and really enjoyed it. When the opportunity came up to train as a teacher, I grabbed it with both hands. I've certainly learned in the past 5 years that life is too short and if you enjoy something then go for it!
Training was fascinating. Don't get me wrong it was tough going, especially with baby brain, sleep deprivation and some 20 years on from university - but how amazing are little humans!?
After 8 months I'm now teaching my own classes at DW Fitness in Gloucester at weekends and I absolutely love my job." 
Emma's classes are at DW Fitness, Gloucester on Saturday and Sunday mornings between 9 and 11am.
For more information on our classes, contact us on 01452 473073 or email gloucestershire@puddleducks.com.