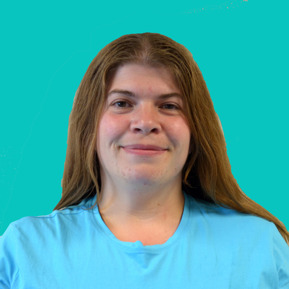 Well done Emma for winning Teacher of the Term Autumn 2017.
Emma's winning nomination was from mum Louise and daughter Willow:
"I would like to nominate Emma for teacher of the term. She has been amazing with Willow. Willow has a heart condition and is a little dot. Due to a difficult start on land, she is behind others in her milestones, but Emma has encouraged her so much in the water and she now excels. She loves swimming every week and never stops splashing and smiling. Emma has also helped me feel more confident about Willows abilities in different things and made me realise that everyone has talents in different areas."
Emma's nomination was chosen from other nominations by independent judge Sally Gillespie from National Star.
Emma teaches baby and preschool classes at the Jurys Hotel on Tuesdays, Sports Direct on Wednesday and Fridays and DW Fitness on Sundays. She also teaches Swim Academy at DW Fitness on Wednesdays.