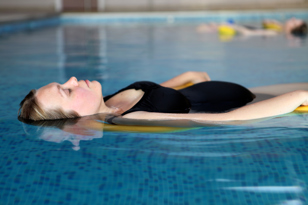 We're delighted to announce FREE Aquanatal classes in Gloucester for mums-to-be.  For a one off admin fee of just £28 (to cover admin and insurance) you'll receive free Aquanatal classes with our fabulous Puddle Ducks teachers, where you'll take part in gentle exercise, muscle strengthening and relaxation, plus our unique introduction to swimming with your baby.  Classes available at DW Fitness, Gloucester on Thursday evenings ...call us on 01452 473073 for more information or to make a booking.
Terms and Conditions:
Classes are subject to availability.
£28 is payable per term to cover administration and insurance and the customer can attend as many class as they are able to.
Any missed classes will not result in any form of refund.
Not to be used in conjunction with any other offer.
When customers re-enrol into the Floaties class once the baby is born, they will be entitled to 20% off their first term only. Discount is of no cash value.