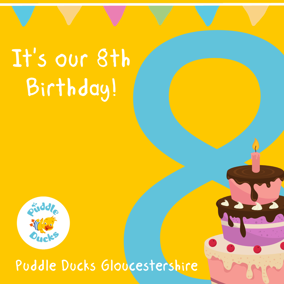 8 years ago, Charlie Goodenough set up the Puddle Ducks Gloucestershire franchise and taught our first classes at The Shrubberies School, Stonehouse.
We had just 3 classes and 4 swimmers. Oh how we have grown!
We now teach hundreds of babies and children across Gloucestershire each week in 11 pools.
Thank you to all our swimmers, past and present, for supporting us whilst we continue to provide fantastic swimming lessons across Gloucestershire... We couldn't do it without you.