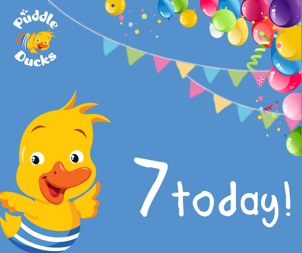 7 years ago Franchisee, Charlie Goodenough taught our first classes for Puddle Ducks Gloucestershire at The Shrubberies School, Stonehouse to around 4 customers!
We now teach hundreds of babies and children across Gloucestershire each week in 11 pools.
Charlie says "I am so proud of what has been achieved, which all started as a dream when working as Poolside Assistant for Puddle Ducks in Bristol".
"Thank you to everyone who has supported me along the way - customers, teachers, poolside assistants and family alike... Long may we continue to teach children to swim in Gloucestershire".