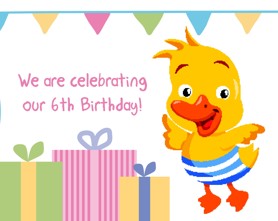 6 years ago, Charlie Goodenough taught our first classes for Puddle Ducks Gloucestershire at The Shrubberies School, Stonehouse to around 4 customers!
On Sunday, one of our team of teachers, Holly had the pleasure of teaching 60 swimmers in this session and we now have over 600 swimmers with us weekly in all of our 10 pools!
Charlie says "I am so proud of what has been achieved, which all started as a little dream when working as Poolside Assistant for Puddle Ducks in Bristol.
Thank you to everyone who has supported me along the way - customers, teachers, poolside assistants and family alike... Long may we continue to teach children to swim in Gloucestershire".