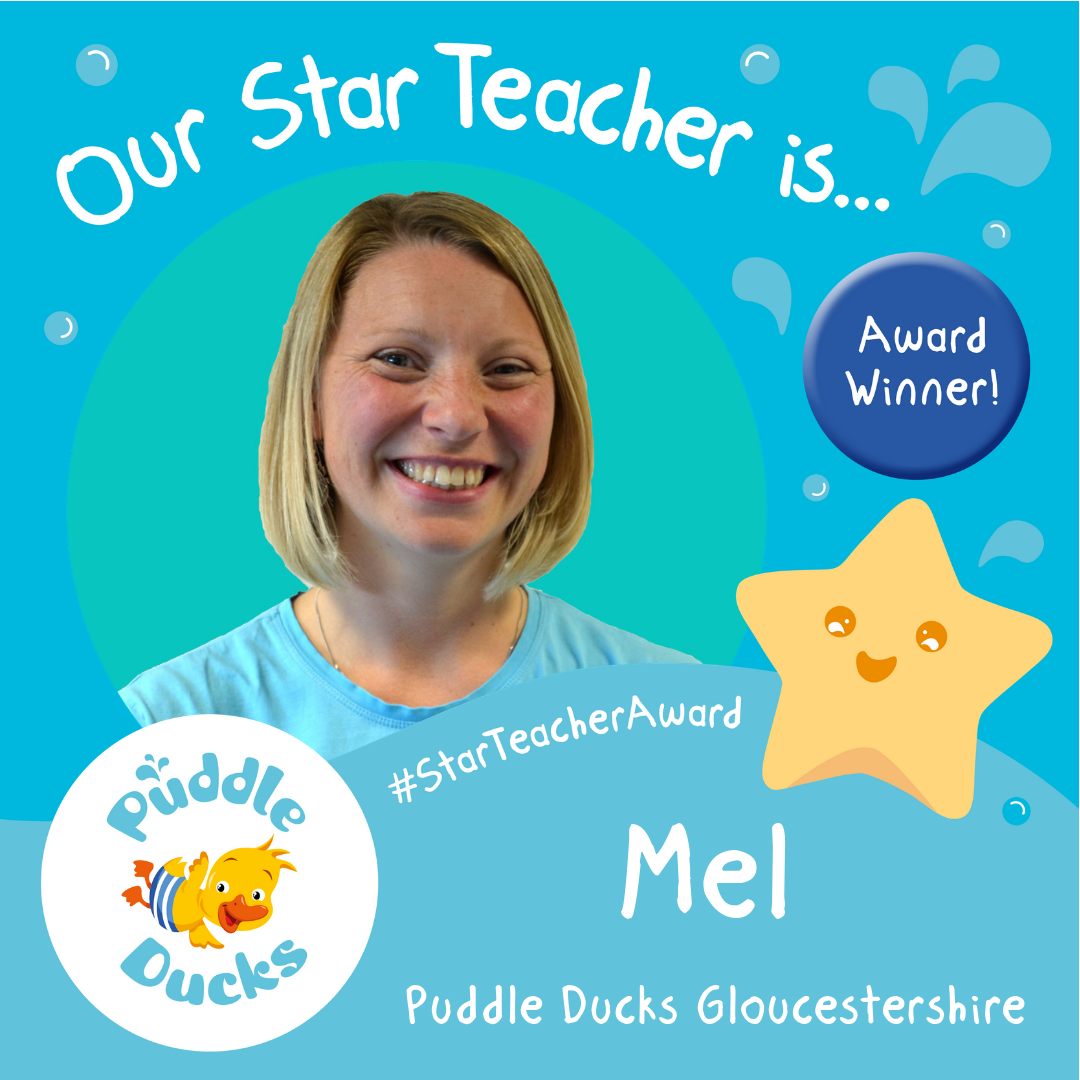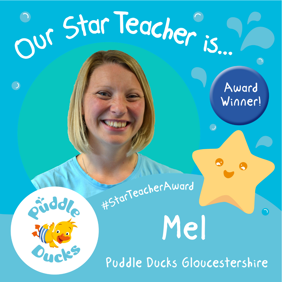 Our lovely customers were asked to nominate their teacher for our Star Teacher award recently if, for example, they felt that they had gone out of their way to make their lessons extra special or supported them through a tough time in the water.
Nominated by mum Becky, Mel's nomination was independently selected by Amanda Kinchin, Store Manager at Mothercare, Gloucester.  Amanda said she chose this nomination because it "really touched my heart".
Congratulations Mel and thank you Becky - your words mean so much:
"My daughter started Puddle Ducks after beginning with another swimming group. Ellie had had a few bad experiences with this group, so the decision was made to move her.
Mel fully supported my apprehensions from day one and took things really slowly with Ellie, the confidence she has now is apparent to family members, who can see a huge difference in Ellie.
Ellie has just moved into Little Dippers and I didn't realise until then how much our weekly sessions have not only helped Ellie with her swimming, but also helped me deal with my anxiety since having her.
Ellie has a lot to deal with over the next few months, particularly having a new sibling arrive. It's really important to us to keep Ellie swimming as part of her routine, so we have managed to move her into Mel's weekend class, so Daddy can take her when I can't. We couldn't lose Mel as well having lots of changes! I am confident that Mel will nurture my little girl, whilst she adjusts to her new family life and follow Ellie's lead on what she wants to do in the pool.
No amount of words can ever express the gratitude we have for Mel, and Ellie adores her, talking about her all the time!!"
Mel will now be a contender for the national Puddle Ducks Star Teacher award – good luck Mel!
Mel teaches at Juvenate Health and Leisure Club and at the National Star College.