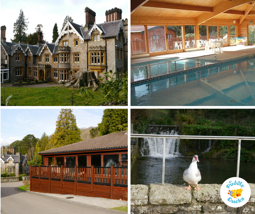 We are very excited to announce that we have a new pool at the beautiful Lindors Country House Hotel, Lydney.
From Sunday 22 April, we will have classes for babies (from 6 months) and preschool children, plus Swim Academy classes for school aged children from 4 - 10 years.
Classes are as follows:
Baby and Preschool
9.30am Little Dippers
10.00am Kickers
11.00am Splashers
Swim Academy Level 1
9.00am and 10.30am
Swim Academy Level 12
11.30am
For more information and to book your place call 01452 473073 or email gloucestershire@puddleducks.com.