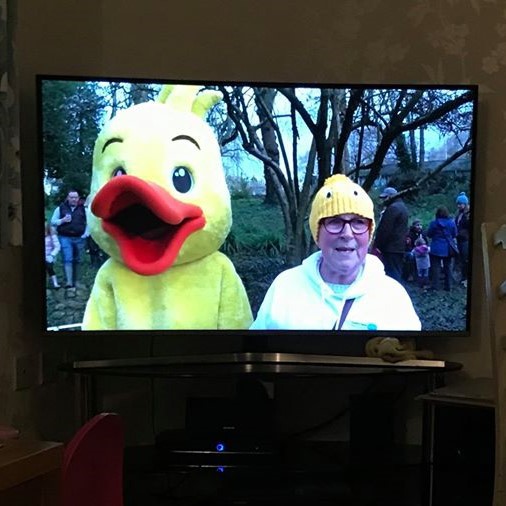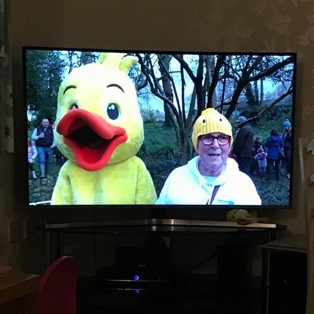 Last Sunday Puddle Ducks Gloucestershire were proud sponsors of The Rudder Duck Race at Pittvile Park, Cheltenham. This fantastic event was organised by volunteers at Sue Ryder Leckhampton Court Hospice.
During an interview with Paulette Vallois from the charity, Puddle got in on the action and later that day the interview went out on the local ITV news!
Puddle had a great day at the event, spending time with lots of our little swimmers and meeting lots of children of all ages.
Many thanks to the organisers and everyone who came and said hello!