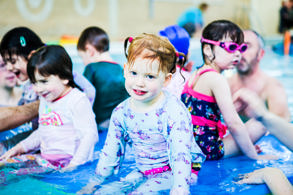 From Monday 16 October until Sunday 22 October, Puddle Ducks nationwide will be enjoying their swimming classes in their pyjamas in order to raise awareness of the difference clothing can make in the water and to gain invaluable survival skills practice.
Puddle Ducks Gloucestershire are raising money for National Star. We are proud to support National Star because they have a fantastic vision of a world where people with disabilities are able to realise their potential as equal and active citizens, in control of their own lives.
The money raised will go towards their many projects, including the fabulous National Star College where we swim very Saturday.
We are asking customers to raise sponsorship for their child to swim in the PJ's and to donate the sponsorship via our Just Giving site, with the highest fundraiser in the area winning a free block of 8 swimming classes.