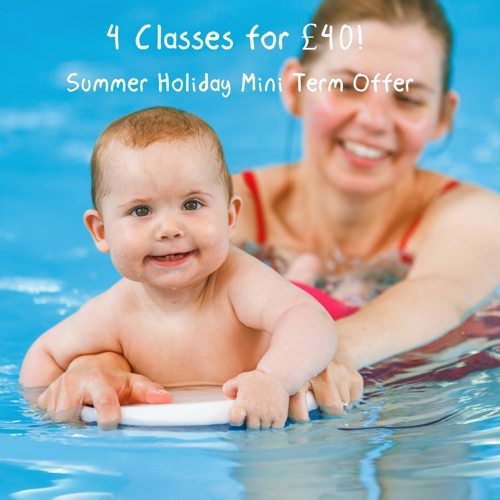 Our Floaties Kickers and Splashers classes are always our most popular baby and pre-school lessons so we're delighted to announce the launch of some brand new lessons for these age ranges at 1 of our pools
The new classes will be taking place at the following location and times:
Reddish Vale High School
Saturdays
2pm: Splashers (6-15 months)
2.30pm: Kickers (15 months -2.5 years)
3pm: Floaties (0-6 months)
We are offering 4 classes for £40* throughout the summer holidays on a first come, first served basis to new customers. This is the perfect opportunity to try our award winning classes and see what makes them so special.
Please fill in the form below with your details and it will be set directly to our office who will contact you to find the best class for you. Alternatively, call 0161 883 0222 or email greatermanchester@puddleducks.com to book. Please quote FBREDJUL17 when you book in.
Hope to see you soon!
* TERMS AND CONDITIONS 
- Offer applies to new customers only
- Only one offer per customer
- Subject to availability