Congratulations to the lovely Heather who was the winner of our Teacher of the term competition for Summer 2018
Emily from Sweaty Mama Mansfield & Newark chose Heather as the winner she said... 
"I chose Heather because you could tell the mother and child both adore her. It's lovely to hear that she gives the mum confidence as well as the child. I also love hearing that she shares in the joy of the little girl's progress - how wonderful! It's clear that she teaches effectively but in a nurturing way, just what you'd want from your child's swimming teacher"
Take a read of the winning nomination was from Nicky (Mum) and Ameerah who has swum with us since she very young …
I would like to nominate Heather as teacher of the term. My daughter Ameerah is a very special little girl with additional needs and Heather gives her so much encouragement and also ensures what she asks us to do is suitable for her. She also gives me confidence with Ameerah in the water as i am quite anxious sometimes given Ameerah's tiny size compared to the others. Heather notices the little things Ameerah has improved on and shares my joy when she does. I am absolutely gutted she is soon to leave our class as we are getting a new teacher at queens park and I rate Heather so much I would gladly follow her to another class :-) she definitely deserves this award!!!!!
What a lovely nomination! We'd like to say a massive thank you to Nicky for the winning nomination and all the other nominations for all our teachers and a HUGE well done to our winner Heather.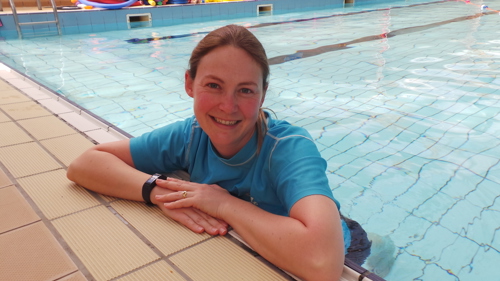 Also a huge thank you to Emily for choosing the winning teacher of the term Summer 2018 - if you want to find out anymore information on what services Emily at Sweaty Mamas provides see her Facebook link - https://www.facebook.com/SweatyMamaMansfieldNewark/