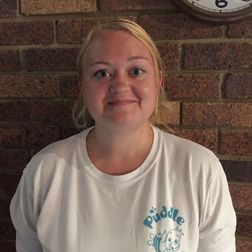 Vicky Perry started working for the West Berkshire Franchise in October 2017 as a poolside assistant. Her daughter had just started school and her son was still at home (and started his Puddle Ducks journey as a Kicker!) Vicky's previous experience is in Social Media and PR, but she wanted a little part-time job that would fit in around the children and a husband who works away a lot.
She has now taken her first steps to becoming a Puddle Ducks teacher (as well as running our franchise's Social Media) and has already started her training.
All our Puddle Ducks teachers are put through bespoke training programmes, which are carefully developed by our baby and child swimming experts, as well as gaining the necessary STA (Swimming Teachers' Association) qualifications. This ensures that they deliver the highest quality lessons to our little Puddle Ducks.  Vicky has kindly agreed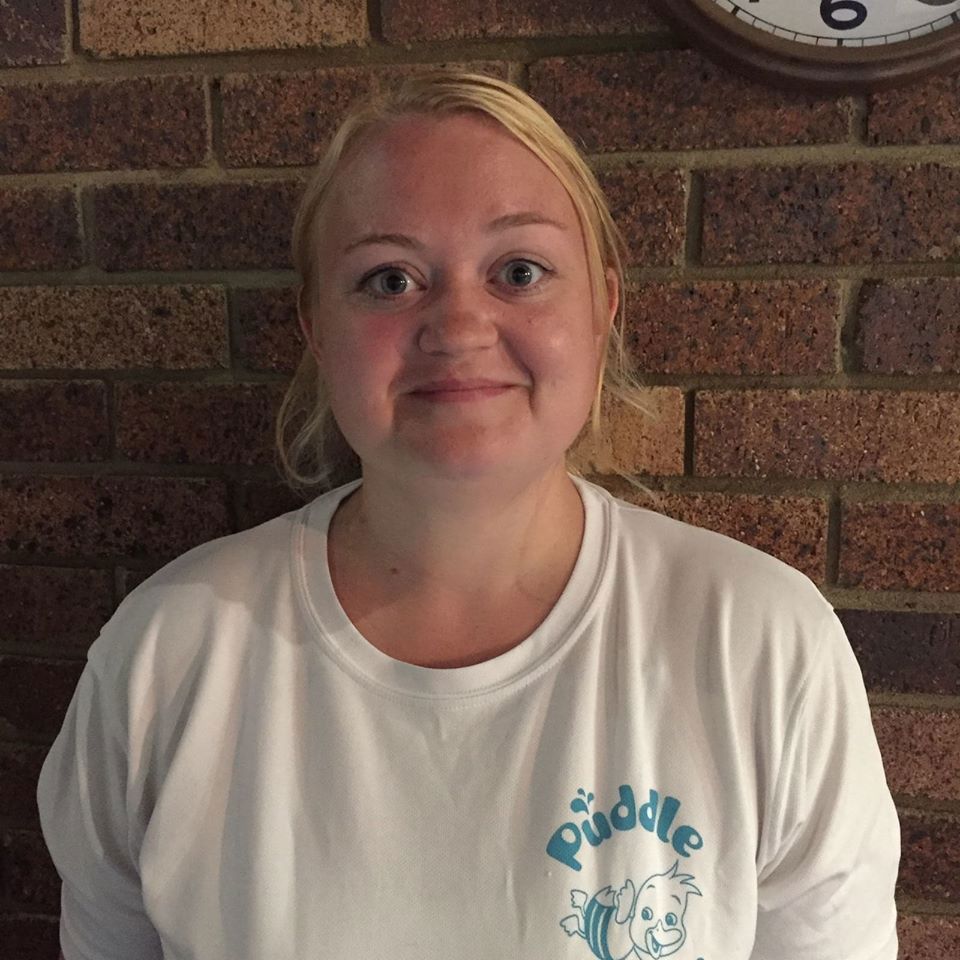 to share her training journey with us and we wish her the best of luck.
My Journey so fare...
 "I came across Puddle Ducks via a close friend, who not only swam with them but worked as a poolside assistant. She was relocating, so was looking for someone to take on her job. I was itching to get back to work after having my two children. I worked as a freelancer from home, but it wasn't quite the same as 'getting out there' to work and being known as Vicky rather than so-and-so's Mum!
I loved my poolside role from the start, from making copious notes whilst being trained for the job – yes I'm a strong visual learner – to just watching how happy the babies, children and parents were during their lessons. As the months went on I couldn't help but think what an amazing job the teachers did. I wrongly assumed that you needed to be a fast, strong swimmer to be a swimming teacher, not someone like me who gets hurried along the slow lane of a pool.
During the summer term, I spoke to most of the teachers in our team about what the training was like and if they enjoyed it, and I was becoming more and more tempted by it. I got in the pool with one of our teachers, Lauren, to get a feel for what it was like in all the different class levels (and without my own son!) After discussing it with my husband, who told me to just go for it, I decided to. Very luckily for me, my Dad offered to lend me the money to train.
So that was it! I had a meeting with Jacqueline, our franchisee, and signed my paperwork. I was officially a trainee baby and preschool swimming teacher!
Now….to book places on the courses I needed over the summer break (and hopefully pass them!)"
Vicky x
Find out about classes in the West Berkshire area here or contact our office on 01252 418250.