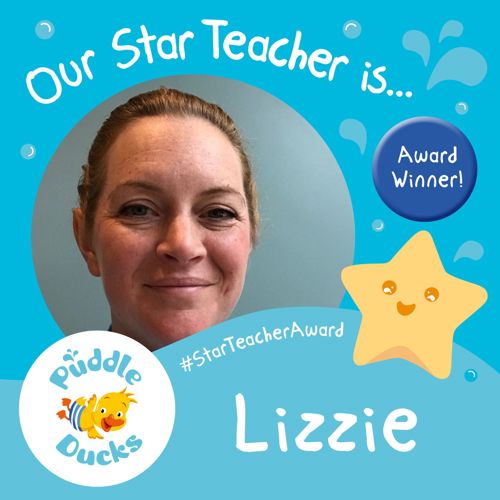 Congratulations to our fantastic teacher Lizzie who has been crowned Star Teacher.
Incredibly well deserving, the nomination she received from James and Hannah, parents to Herbie was absolutely amazing.
The said: "We would like to give a HUGE shout out to Lizzie at Goring Heath. Within about 30 seconds of our first class, we could tell how brilliant she is. Super engaging with the children without being too "in their face" she instilled complete confidence in my son, in myself and also in my notoriously nervous mother!
"Herbie was happy to be held by Lizzie and be the example child straight away - that alone says so much about how great she is. Somehow she paces the classes just right, accommodating differences in ability and confidence, challenging those who are getting the hang of an activity and encouraging when they are more nervous.
"Lizzie makes every lesson feel like it is excellent value for money , so much enjoyment is had and it's all beautifully structured and taught! Lizzie is quite simply marvellous and she should absolutely be awarded star teacher!"
Thank you for all the effort and hard work you put into your classes Lizzie and thank you to every customer who took the time to send in their nominations it really is appreciated.