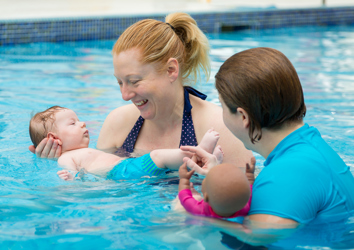 Book your FREE TRIAL class at Cecil Road Primary School, Gravesend today!
During our Baby & Pre-school programme, you will have time to really focus on your baby one-to-one. It's a great way to bond with and an enjoyable way for you both to relax together. 
Suitable from birth to 6 months old.
Maximum of 8 child/guardian pairs: 1 teacher also in the water
Weekly 30 minute lesson
Expert teachers adapt activities to suit your child's ability and confidence
Floaties lessons run on Tuesdays and Thursdays at 11:15am and Saturdays at 2pm
*offer only valid in Floaties classes at Cecil Road Primary School, Gravesend for a limited time only and subject to availability.