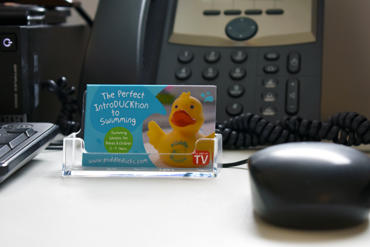 Business Manager Vacancy
Puddle Ducks is one of the UK's leading providers of baby and child swimming lessons, through a nation-wide network of franchises.
The main purpose of the Business Manager's role is to support the franchise owner by managing the day-to-day running of Puddle Ducks North West Midlands, South Cheshire & Wrexham.
This is a part time, flexible role working approximately 30 hours per week.
The role is primarily office-based located at Chester Gates Business Park, Chester, CH1 6LT (not far from Cheshire Oaks Outlet Village on the outskirts of Ellesmere Port)
You can find out more about our business here.
Role purpose
To help run the franchise in a smooth, efficient and profitable manner
To drive the business forward to meet the aims of the business plan
To ensure that the business exceeds the defined set of KPIs which ensure excellent customer service and business growth
To lead and develop the team of office, pool and teaching team
To help recruit, train & manage team members
To manage the day-to-day operations of business
To continually identify opportunities for growth
For more information email kim.pinnington@puddleducks.com and provide a contact telephone number.
What our customers think


<!–START OF TRUSTist REVIEWer CODE – DO NOT CHANGE–><!–END OF TRUSTist REVIEWer CODE–>