Baby & preschool and Swim Academy classes both available here.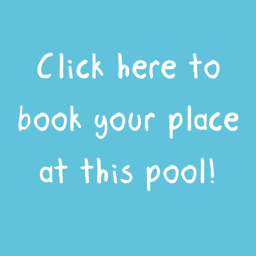 IMPORTANT: Please read this STAYING SAFE AT ALDRIDGE SCHOOL document BEFORE attending your first lesson. It details all the procedures we have in place at your pool related to staying safe during COVID-19.
All you need to know – Aldridge School
Tynings Lane, Aldridge, Walsall WS9 0BG
We can't wait to welcome you to our Puddle Ducks classes at Aldridge School - in the meantime, here's some information that we hope you find useful.
Location: Aldridge School
Parking: There is free parking in the school car park - From the main entrance to the school take the very first turning to the left and continue past the bike shelters on the left, there is a parking area to the left and if you follow the road a little further through the green gate past the back entrance to the School you will find another parking area, 6th form overflow car park to the left.
Finding the pool:
Finding the changing rooms from the car park - Follow the path to the left of the car park, through another green gate, keep on the path veering to the left between the school buildings. The Pool building can be found to the left and will be identified by the Puddle Ducks a-frame. Please click here for photos to help guide you to pool as it can be a little bit tricky.
Essential information:
Please do not come to the pool any sooner than 15 minutes before your class to avoid congestion on the poolside and in the changing rooms
IMPORTANT - Look out for and read the Puddle Ducks signs and notices please
Please do not enter the pool unless told to do so by your teacher.
Strictly no eating or smoking on the premises
You can find goggles and other Swim Accessories here
You can find lots more useful information about attending our swim classes on our FAQs page
Changing rooms: There are two changing rooms with direct access to pool. Female changing rooms are accessed to the left of the building and Men's changing rooms are accessed to the right of the building. There are no lockers, please don't bring valuables to class.
Exclusivity: Puddle Ducks have exclusive use during hire. Spectators are welcome in the pool hall but must remove shoes and remain in the spectator area at all times.
Technical information
Pool temperature: 29°C
Poolside assistant: There is a Puddle Ducks poolside assistant
Depth: 0.9m graduating to 1.6m
Maximum class ratios: Swim Academy classes: 8 children:2 teachers.
Mobile Phones: Please remember that whilst it is fine to have your phones with you, please do not use your phones in the changing rooms.
We look forward to welcoming you to our swimming lessons at Aldridge School!