All you need to know about Hebden Green School: A Winsford based swimming pool from where we run our Baby & Pre-School swimming classes. This lovely school hydrotherapy pool has been refurbished in recent years and offers a wonderful sensory experience.  Our expert swimming teachers tailor the lessons to progress every individual at their own pace. We want all of our children to love the water and learn to swim beautifully in a fun, relaxed environment. We look forward to welcoming you to our swimming lessons at Hebden Green School, Winsford!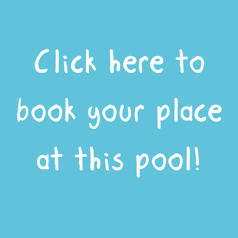 Location: Hebden Green Community School, Winsford, Cheshire, CW7 4EJ
Parking & Directions:  The school car park is accessible via pressing the buzzer at the gate and the school admin office will grant you access.  Parking is available on the left hand side as you enter the school grounds.  It may not always be possible to find an available space in the car park in which case parking is available on along the road outside of the school gates.
When you arrive at the school the pool building is located to the left of the school reception.  Please enter the pool hall directly from the emergency exit at the rear of the pool hall where you will be greeted by our team.
Essential Information:
A well-fitting neoprene swim nappy must be worn with a disposable swim nappy or one of our environmentally friendly Nappy Wraps & Liners underneath if your child is in Floaties, Splashers or Kickers and in other programmes if they are not potty/toilet trained. Why not buy one of our great value Starter Packs which contain everything you need for your swim lesson?
All nappies and swim nappies must be taken home and not left at the pool. Nappy bags are provided by your Puddle Ducks Teacher, if needed.
You can find lots more useful information about attending our swim classes on our FAQs page
Technical Information
Pool temperature: 34°C - the pool is a hydrotherapy pool.  Due to the temperature please bring fluid to hydrate parent & child post lesson. Customers are advised not to use the pool if they have the following contraindications (acute vomiting or diarrhoea/deep vein thrombosis, pulmonary embolism/acute asthma/resting angina/shortness of breath at rest/uncontrolled cardiac failure/paroxysmal nocturnal dyspnoea/poorly controlled epilepsy/unstable diabetes/thyroid deficiency)
Poolside assistant: Yes
Depth: 1.0-1.4m
Maximum class ratios:
8 children/adult pairs: 1 teacher
Pool accessibility: The pool is accessible from both changing rooms
Changing Rooms: 
Push Chairs should not be taken into the pool building.  Car seats can be used but please leave poolside (not in the changing room) due to space
There are two changing rooms, one for male and one for female customers. Both changing rooms include a toilet and shower. 
Exclusivity: Puddle Ducks has exclusive use of this pool during lesson times. Spectators may sit poolside
Mobile Phones: Please remember that whilst it is fine to have your phones with you to take photos in Splash Time (as long as there are no other customers in the background), please do not use your phones in the changing rooms.
We look forward to welcoming you to our swimming lessons at Hebden Green School, Winsford.