Swim Academy classes are available here.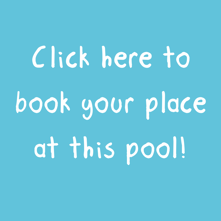 All you need to know about Oswestry School:  This school pool is based in the lovely town of Oswestry and is ideal for our Swim Academy classes which we run on a Sunday morning. Our expert swimming Teachers tailor the lessons to progress every individual at their own pace.  We want all of our children to love the water and learn to swim beautifully in a fun, relaxed environment.  We look forward to welcoming you to our swimming lessons at Oswestry School!
Location:  Upper Brook Street, Oswestry, Shropshire, SY11 2TL
Parking & Directions: Parking is available on the School Car Park which is next to the playing field opposite the main school on Upper Brook Street. There is a one way system in place in the car park with the entrance being just off the mini roundabout via a barrier that should lift as you drive up to it.
Please do not try and park on the Quad.  This area is used by school boarders during the weekend and is not to be used as a car park at any time.
Locating the pool once parked:
Please walk back down Upper Brook Street towards the mini roundabout
At the mini roundabout turn left into the school – you will see "Last Day" written on the right hand wall.  Continue straight ahead keeping the low wall to your right and the quadrant on your left
You will see a small building with a green door straight in front of you –this is The Old Shop 
In the corner set behind The Old Shop and with the chickens in the garden on your right (!) is the Pool Building (low level)
There are separate entrances direct into the male or female changing rooms
Please remove all shoes in the changing rooms before entering the pool area.
Essential information:
Please do not come to the pool any sooner than 15 minutes before your class to avoid congestion on the poolside and in the changing rooms
Please do not enter the pool unless told to do so by your teacher
IMPORTANT - Look out for and read the Puddle Ducks signs and notices please
Strictly no eating or smoking on the premises
You can find goggles and other Swim Accessories here
You can find lots more useful information about attending our swim classes on our FAQs page
Changing rooms: 
Please remove all shoes before entering the pool area
The pool is accessed via the Male and Female changing room entrances
Please do not allow your children to climb on the changing room benches – there are pipes underneath the benches which may get warm so please keep little hands away from them
Each changing room has a toilet and a shower which may be used by the customers.  Please shower before entering the pool
Access to the pool is through the swing doors which swing both forwards and backwards – please take care and do not allow your child to pass through these doors without you
There is limited space in the changing rooms so push chairs are not allowed in the pool building.  There is space for push chairs to be stored in The Shop just before the pool building 
Exclusivity: Puddle Ducks has exclusive use of the pool during lessons, spectators may sit poolside but will need to remove their shoes
Technical Information:
Pool temperature: 30°C
Poolside assistant: Yes
Depth: 1.0 – 2.0m (roped off at 1.4m)
Maximum class ratios: 

8 children:2 teachers (Levels 1 and 2)
4 children: 1 teacher (Swim Academy Levels 1 and 2)
8 children: 1 teacher (Swim Academy Levels 3 and 4)
Mobile Phones: Please remember that whilst it is fine to have your phones with you to take photos in Splash Time (as long as there are no other customers in the background), please do not use your phones in the changing rooms.
We look forward to welcoming you to our swimming lessons at Oswestry School!