Baby & preschool and Swim Academy classes both available here.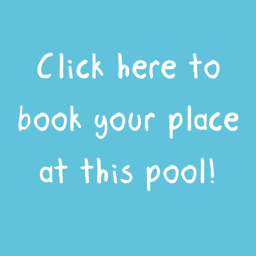 All you need to know about Prestfelde School, Shrewsbury: This lovely, large and newly refurbished pool is based in Shrewsbury and is ideal for our Swim Academy swimming classes. We run our Swim Academy classes for children aged 4-10 years take place on a Saturday afternoon.  Our expert swimming Teachers tailor the lessons to progress every individual at their own pace.  We want all of our children to love the water and learn to swim beautifully in a fun, relaxed environment.  We look forward to welcoming you to our swimming lessons at Prestfelde School, Shrewsbury!
Location:  Prestfelde School, London Road, Shrewsbury, SY2 6NZ
Parking & Directions: Parking is available in the school grounds or alongside the main road.
Once you get to the school: please look out for our signs directing you to the pool.  There is a black gate on the left hand side of the car park.  Go through the gate and follow the path round to the pool entrance.  There is space to leave your pushchairs outside on the left of the path close to pool entrance which is out of view of the car park but obviously you leave them there at your own risk - please do not block the entrance for safety reasons.  
Essential information:
Please do not enter the pool unless told to do so by your teacher
Please do not come to the pool any sooner than 5 minutes before your class to avoid congestion on the poolside and in the changing rooms
Parents for Swim Academy swimmers must stay poolside during lessons.
IMPORTANT - Look out for and read the Puddle Ducks signs and notices please
Strictly no eating or smoking on the premises
Please remove all shoes before entering the pool area
Please remember to shower prior to entering the pool 
You can find goggles and other Swim Accessories here
You can find lots more useful information about attending our swim classes on our FAQs page
As the pool is a large pool it is a little cooler than others, baby & preschool children advised to wear thermal suits - see our website for examples.
Technical Information:
Pool temperature: 29°.
Poolside assistant: No
Maximum class ratios:

10 children/adult pairs:1 teacher
8 children:2 teachers (Swim Academy Levels 1 and 2)
Exclusivity: Puddle Ducks has the use of the whole pool during hire periods, spectators are welcome poolside but need to remove their shoes
Mobile Phones: Please remember that whilst it is fine to have your phones with you to take photos in Splash Time (as long as there are no other customers in the background), please do not use your phones in the changing rooms.
We look forward to welcoming you to our swimming lessons at Prestfelde School, Shrewsbury!