Baby & preschool and Swim Academy classes available.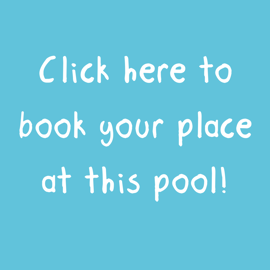 All you need to know about Everlast Fitness Tunstall (formerly DW Fitness):  This pool is based North of Stoke-On-Trent and is ideal for our Swim Academy classes.  There is ample parking, fantastic changing facilities and the pool temperature is perfect for the classes we teach here.  Our Swim Academy classes run on a Monday evening and Saturday morning.  Our expert swimming Teachers tailor the lessons to progress every individual at their own pace.  We want all of our children to love the water and learn to swim beautifully in a fun, relaxed environment.  We look forward to welcoming you to our swimming lessons at Everlast Fitness Tunstall!
Location:  Alexandra Park, Scotia Road, Tunstall, Stoke on Trent ST6 6AT
Parking & Directions: Free for a maximum of 3 hours in front of Everlast Fitness.  Penalties are issued for exceeding the limit
Essential information:
Please do not come to the pool any sooner than 10 minutes before your class to avoid congestion on the poolside and in the changing rooms
IMPORTANT - Look out for and read the Puddle Ducks signs and notices please
Please do not enter the pool unless told to do so by your teacher
Strictly no eating or smoking on the premises
You can find goggles and other Swim Accessories here
You can find lots more useful information about attending our swim classes on our FAQs page
Changing rooms: 
Lockers are available but you will need to take your own padlock
There are hair dryers & shower facilities in the changing rooms. 
There are separate male and female changing rooms and in between these is a separate family changing room facility.  The Family room can be accessed & locked from either the male or female changing rooms.
Please supervise your children at all times whilst on the premises so that they do not go pool side by themselves.
Entrance to the pool is via the shower room.
Please do not allow your children to climb on the changing room benches, enter the Solarium area nor play with the vending machines.
Everlast Fitness request that all nappies (swimming and daily) are taken home for disposal.
Exclusivity: Puddle Ducks has a lane during hire times (the remainder of the pool is used by members only).
Access: Everlast Fitness do not allow spectators around the pool area (other than 1 parent as a weekly assistant).  Parents for Swim Academy swimmers must stay onsite within the building during lessons.
Technical information:
Pool temperature: 29 - 30 C 
Poolside assistant: There is no poolside assistant present.
Depth: 1.2m
Maximum class ratios:

8 children:2 teachers (Swim Academy Levels 1 and 2)
4 children: 1 teacher (Swim Academy Levels 1 and 2 )
10 children: 2 teachers (Swim Academy Levels 3, 4 and 5)
Mobile Phones: Please remember that whilst it is fine to have your phones with you to take photos in Splash Time (as long as there are no other customers in the background), please do not use your phones in the changing rooms.
We look forward to welcoming you to our swimming lessons at Everlast Fitness Tunstall!